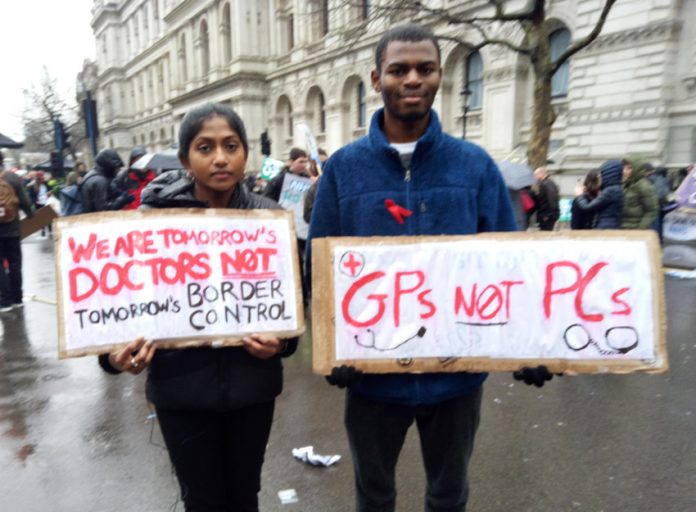 WHILE helping identify homeless people at risk of freezing to death on the streets, homeless charity St Mungo's has admitted to co-operating with immigration squads to identify homeless immigrants they suspect of being 'illegal'.
The Immigration Compliance and Enforcement teams, or ICE patrols as they are known, scour the streets in packs, hunting down rough sleepers who they deem are 'illegal immigrants'. They then arrest them, bundle them into the back of a van, and cart them away for incarceration and eventual deportation.
Shamefully, St Mungo's has admitted that it has cooperated with the Home Office's ICE teams when they go hunting. The charity is one of the largest providers of homelessness outreach services in the UK, with 17 teams across the south and south-west.
On their website, it says: 'Here for every stop of the journey away from homelessness' and that their teams 'gradually build up trusting relationships'. That trust has now been stomped on with seven league boots!
The Home Office's approach has been deemed unlawful in some cases, and the mayor of London, Sadiq Khan, has suspended cooperation with the ICE patrols. However, St Mungo's confirmed that they have co-operated with them.
Petra Salva, the charity's director of rough sleeping services said: 'I get why that can be seen as strange and unpopular for some people. It's a difficult climate we're operating in.' Salva said officials from Home Office enforcement teams 'go up to individuals sleeping in sleeping bags and interview them. Sometimes they end up arresting them.'
The North East London Migrant Action group said: 'The role of homelessness charities should be to uphold the rights of vulnerable people. 'Our advice to the rough sleepers we support will be to think twice about engaging with commissioned outreach services and, where possible, to seek help instead from independent charities.'
A spokesperson for Sadiq Khan said: 'The mayor has always been very clear that he is completely opposed to the Home Office policy that denied non-UK nationals sleeping rough access to services.
'There have been no joint patrols with the Home Office for mayoral or borough commissioned services since the publication of the judicial review in December.' In December, a high court ruling found that Home Office policy on European Economic Area nationals, which deemed that sleeping on the streets was an abuse of EU free movement rights, was unlawful.