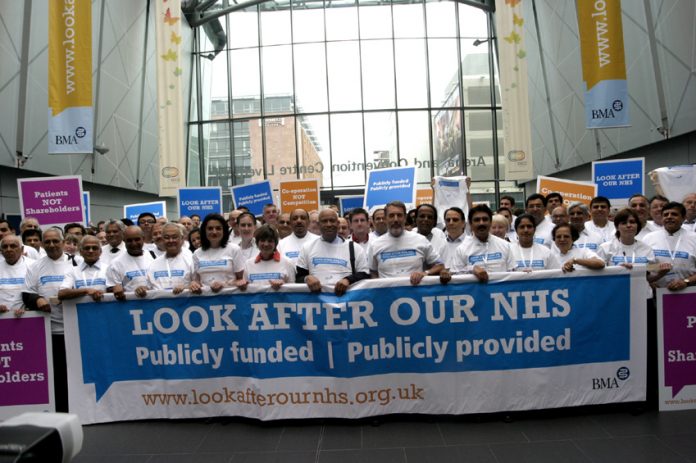 Doctors and medical students will be asked to vote on changes to their pensions at the conclusion of negotiations with the government, the British Medical Association (BMA) said yesterday.
The BMA Council, the association's governing body, met on Thursday and agreed that given the strength of feeling within the profession, members should have their say on the future of their pensions.
It also decided to step up preparations for a possible ballot on industrial action, which would follow the vote in the event of a rejection of the proposals.
In response to these decisions, the BMA will begin an intensive workplace outreach programme to raise awareness of the proposals further and to help ensure members' personal details are completely up to date.
Dr Hamish Meldrum, Chairman of Council at the BMA, said: 'Doctors stand to be very hard hit by the proposed changes to the NHS pension scheme.
'Those at the start of their careers face the prospect of paying around £200,000 more in lifetime contributions, and of working much longer.
'This is manifestly unfair given that the NHS pension scheme was completely overhauled only three years ago, when staff accepted big increases in their pension contributions.
'This also comes at a time when doctors are subject to a pay freeze.
'These changes are so significant it is vital that our members have their say on what should happen.
'While the BMA did not ballot doctors on industrial action for the Day of Action, we are encouraging our members to show their support on 30 November.
'We hope the government will see reason and engage in more meaningful negotiations to reach a settlement that is fair to all parties involved, and so avoid any further disruption to the public.'