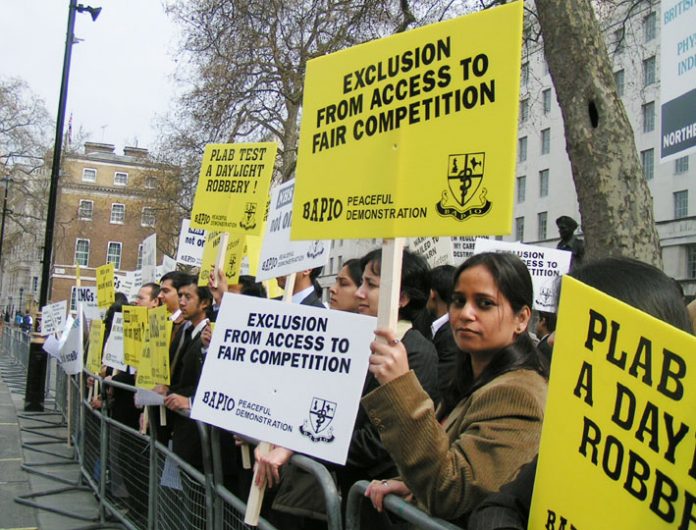 Doctors' leaders yesterday warned that GP healthcare is in danger of being taken over and monopolised by private companies.
Meanwhile, the doctors' magazine Pulse has said that the Department of Health (DoH) intends to establish 1,280 private practices.
The doctors' leaders were responding to the signing last week of a £5m deal between Barking and Dagenham Primary Care Trust (PCT) and Care UK.
Privateer Care UK, which runs hospitals and care homes, has been contracted to provide GP services for more than 7,000 patients.
The Care UK deal follows the deal signed last year for US giant United Healthcare's European arm to take over GP surgeries in Derbyshire.
The DoH, which brokered the deal, claims private firms are filling gaps in under-doctored areas.
But Richard Vautrey, of the British Medical Association's (BMA's) GPs committee, said there is not a 'level playing field' as the huge resources of big health firms gave them an advantage in the bidding process.
Vautrey warned: 'My fear is that we are going to see the GP market go like the pharmacy industry has.
'Years ago, there were independent pharmacists on every high street.
'Now you are hard pushed to find ones other than Boots and Lloyds in some areas.'
Paul Evans, of the campaign group Keep Our NHS Public, added: 'The danger is that once these firms are in place they will destabilise the local GP network.
'They may well compete for patients and discriminate against ones with the most complex needs.'
A DoH spokesman said there was no limit for the number of practices being run by private firms.
Last March, doctor's magazine, Pulse, was told by a 'senior Department of Health source' that ministers would be 'delighted' if private sector provision reached 15 per cent, a level that matches its target for secondary care.
On current figures, meeting the target would mean companies setting up 1,280 practices, employing 4,900 GPs and 2,000 nurses, offering 43.5 million appointments a year, and taking £1.2 billion a year of NHS primary care budgets.
Pulse general news editor John Robinson said: 'We got a tip from a senior official at the Department of Health that this is the figure.
'The essence is the scale of this plan is much bigger than was first believed.
'If you are setting up 1,280 private practices it is going to extend further than just deprived areas where there is a shortage of doctors.'