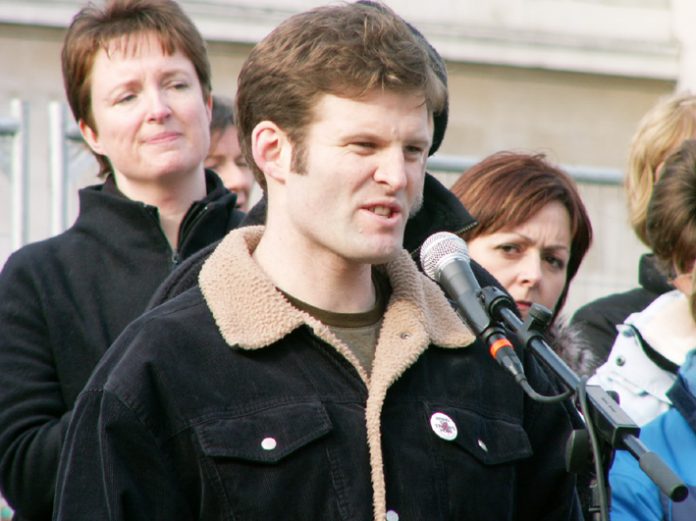 Britain is considering sending more troops to Afghanistan 'as a matter of urgency' Defence Secretary Des Browne told MPs yesterday.
In a statement to the House of Commons he said: 'I can now confirm that I have today received advice on additional deployment and I am considering it, as a matter of urgency, with the chiefs of staff.'
Browne added that the decision would be announced to the House of Commons as soon as possible.
His announcement came a day after a UK soldier became the sixth in a month to die in Afghanistan's volatile Helmand province.
The UK currently has 4,000 troops in Afghanistan, most of them in Helmand, and is expected to reach 5,700.
Browne denied that a request from Afghanistan C-in-C Brigadier Butler was in for more combat troops, insisting it was for extra engineering resources.
Meanwhile, former Tory defence minister Nicholas Soames accused Browne of being 'slightly disingenuous' about how long the decision would take.
Soames suggested the decision to send extra troops 'can be taken immediately?'
Browne responded that it had to be 'a decision of government', that 'we have collective responsibility for this'.
He called on MPs to 'just be patient', assuring them that the decision would be made 'in the proper time with the proper urgency'.
This did not satisfy Tory Patrick Mercer who called for service families to be 'put out of their misery'.
He said servicemen's families 'are now waiting on tenterhooks to know whether their husbands, fathers, and brothers are going to be deployed to Afghanistan'.
Browne pledged that this information would be communicated 'as quickly as possible', adding that he was 'very conscious' of his responsibility to families.
• Second news story
ISRAELI AIR STRIKE KILLS NINE
Nine Palestinians were killed and 24 others wounded yesterday during an Israeli bombardment of the northern Gaza Strip town of Beit Lahiya, local medical sources said.
Israeli forces launched two air raids on the Atatra neighbourhood in western Beit Lahiya, which was hit simultaneously by tank shelling, a Palestinian security officer said.
The casualties bring to 15 the number of Palestinians killed since Israeli tanks and troops pushed into the northern Gaza Strip late Wednesday in their biggest offensive since leaving the territory last year.
Meanwhile, twenty-seven Hamas ministers and MPs appeared before Israeli military tribunals yesterday, to be remanded further in custody after being arrested last week in a massive West Bank sweep.
Local government minister Issa al-Jaabari, employment minister Mohammed Barghuthi and Jerusalem affairs minister Khaled Abu Arafeh, along with six lawmakers appeared before an Israeli military court in Ofer, near the West Bank town of Ramallah.
Finance minister Omar Abdelrazeq, planning minister Samir Abou Eisheh, prisoner affairs minister Wasfi Kabha and social affairs minister Fakhri Turkman, together with ten MPs, appeared before another Israeli tribunal based in Salem.
Palestinian resistance groups are still holding a teenage soldier who was captured in a Palestinian commando attack on an army outpost on June 25.
The resistance groups are demanding the release of women and children held by the Israelis. In return they are willing to release the soldier.