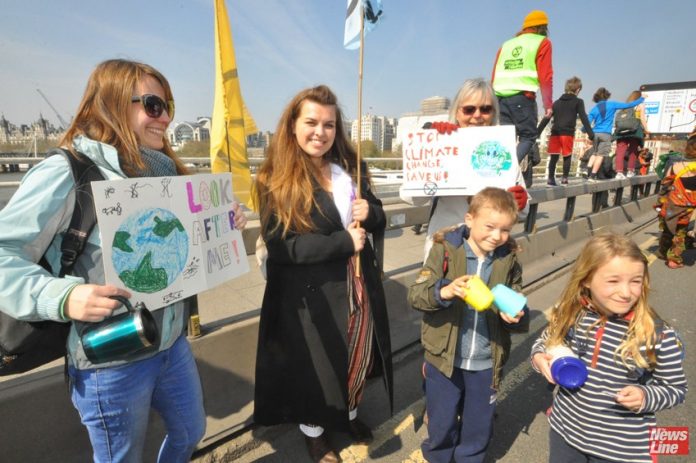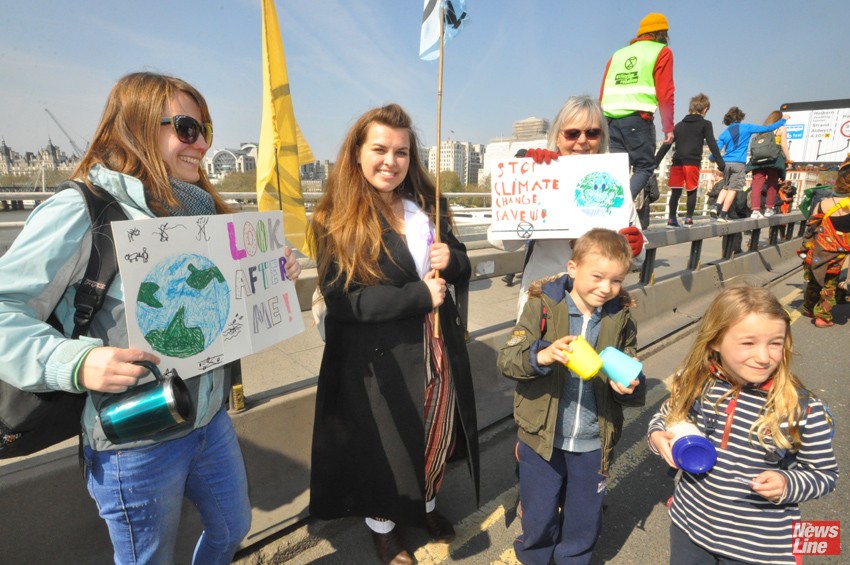 THOUSANDS of 'Extinction Rebellion' protesters blocked key areas of central London yesterday demanding action from the government on the 'climate and ecological emergency'.
Traffic was halted and roads blocked at Marble Arch, Oxford Circus, Parliament Square, Piccadilly Circus and Waterloo Bridge.
On Waterloo Bridge one of the protesters, Lizzie Tyler, told News Line: 'I am exasperated at how the planet is being trashed.
'The problem is capitalism, where profit is the motive.
'I used to work as a corporate responsibility consultant but I realised that all the companies wanted to do was sell more stuff.'
Student Hazel Watson travelled down from Birmingham to join the protest and said: 'A few months ago I came to realise how bad the situation was with the climate and the ecological breakdown and how little it was represented in the media.
'I wanted to find out what I could do so I have joined this action today.
'It seems obvious capitalism is causing these problems and has to be replaced.'