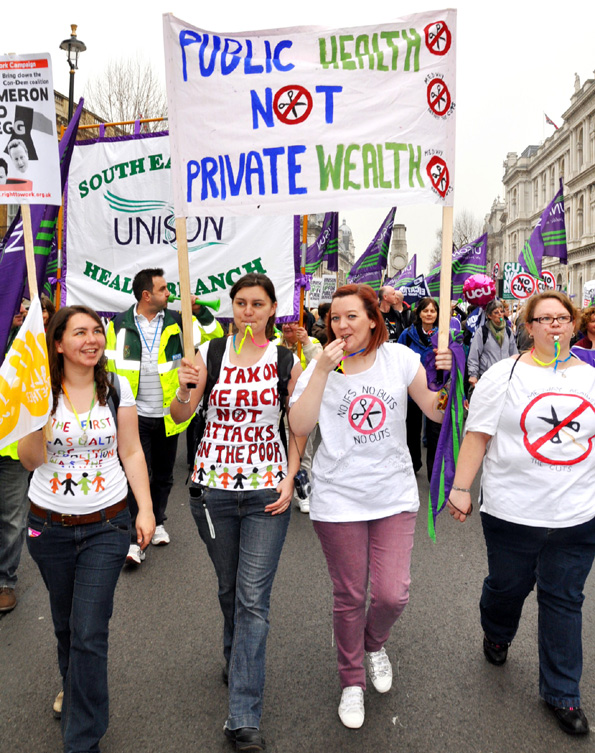 Culture Secretary Jeremy Hunt yesterday said he will hand over private e-mails to his special adviser about the BSkyB takeover bid to the Leveson Inquiry, following a request from Labour's Harriet Harman.
He said he was 'confident they will vindicate the position that I handled the BSkyB merger process with total integrity'.
In the wake of the resignation on Wednesday of Hunt's special adviser, Adam Smith, Labour leader Miliband called for Hunt's resignation.
Liberal Democrat deputy leader Simon Hughes has also called for a probe by the prime minister's independent adviser on ministerial interests, Sir Alex Allan, into whether Hunt broke the ministerial code.
Yesterday, Miliband accused Cameron of 'organising a cover-up'.
Accusing the government of sweeping the issue of Hunt's conduct under 'the big carpet' of the Leveson inquiry, Miliband said yesterday: 'Every day David Cameron looks more like a prime minister organising a cover-up rather than standing up for the public.
'First he refuses to sack Jeremy Hunt despite the weight of evidence against him.
'Now, despite all-party calls to do so, he refuses even to ask the independent adviser on ministerial interests to examine whether Mr Hunt broke the ministerial code.
'As Downing Street admits, it is not Lord Justice Leveson's job to adjudicate on whether Jeremy Hunt has broken the code.'
The Labour leader added: 'People watching this prime minister's actions will conclude he has a great deal to hide and that his real fear is that Jeremy Hunt's resignation will put his own actions and behaviour centre stage.'
Hughes told the BBC's Question Time on Thursday: 'What I cannot understand is why the matter of the ministerial code of conduct is not something the prime minister immediately should refer to the person who's been given the job to do it.
'Only the prime minister can do that. He has so far, I gather, resisted doing it.
'I don't think it gets in the way of the Leveson Inquiry and the evidence – it's a separate matter.'
Leading Tory MP Bernard Jenkin, who heads the House of Commons Public Administration Committee, has also said the issue should be referred to Allan to determine 'whether there is a case to answer'.
Jenkin said: 'It is extraordinary that any special adviser should have anything to do with a secretary of state's quasi-judicial role in a matter such as a takeover bid.'
Hunt's adviser Smith, who resigned on Wednesday, has admitted he had an inappropriately close relationship with News Corporation during its planned takeover of satellite broadcaster BSkyB.
Details of the contact between Smith and Murdoch's News Corp emerged in a series of e-mails seen by the Leveson Inquiry.
Hunt has claimed that he did not know about the extent and tone of the contact between News Corp and Smith, who had allegedly been feeding it inside information.
Under the ministerial code of conduct, Hunt is responsible for the actions of his special advisers.