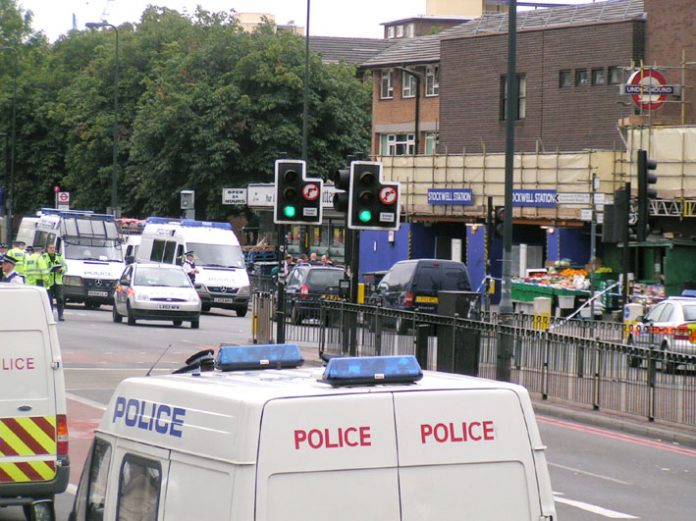 Metropolitan Police Commissioner Ian Blair, who presided over the death of Jean Charles de Menezes and supported the right of police to shoot to kill 'terror suspects', resigned yesterday afternoon.
Blair was a known supporter of the Blair/Brown governments and supported ex-premier Blair's demand for 90-days detention without charge.
He will not be missed by the families of Jean Charles de Menezes and Azelle Rodney who were both shot to death by armed police squads and whose families are still demanding justice and that the police officers responsible stand trial.
Commissioner Blair was sacked by right-wing Tory mayor Boris Johnson who wants a police chief who will work better with the Tories.
In a statement, the de Menezes family said of Blair's resignation: 'Sir Ian Blair should be ultimately accountable for the death of Jean Charles de Menezes.
'We believe he bears responsibility for the lies told about Jean.
'He tried to stop the Independent Police Complaints Commission investigating the death.
'He and the Metropolitan Police still refuse to accept full responsibility for Jean's death.
'His resignation changes nothing for us.'
Family friend Erionaldo da Silva said Blair should have resigned three years ago, and the decision to do so now should not deflect attention from Jean Charles' ongoing inquest.
In his resignation statement, Blair said: 'I would have wished to continue to serve Londoners until my time of office expired in February 2010.
'However, at a meeting yesterday, the new mayor made clear, in a very pleasant but determined way, that he wished there to be a change of leadership at the Met.'
Home secretary Jacqui Smith made a statement regretting the resignation of the pro-Labour political policeman.
She said: 'With regret I accepted his decision. Sir Ian has always had my support for the demanding and vital tasks that we expect of the Met.
'They go well beyond the boundaries of London to the commissioner's national role in policing and defeating terrorism.'
Mayor Johnson said: 'I've made it clear that there comes a time in any organisation when it's right to give new leadership.
'I would like to make it clear there was no particular story or no particular allegation that was uppermost in our considerations.'