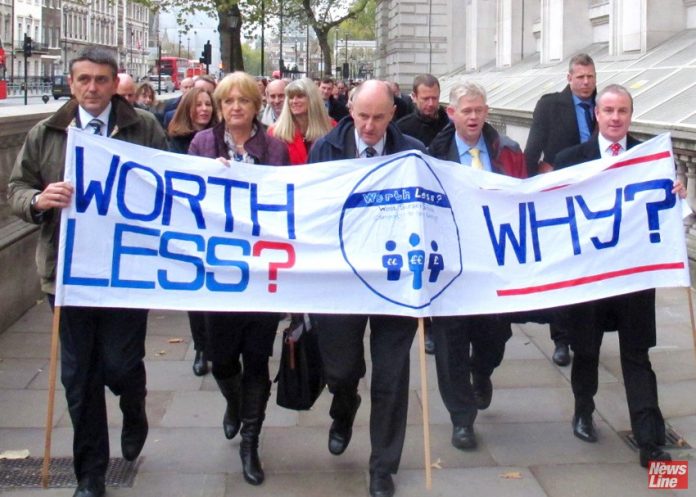 TEACHERS unions reacted angrily to the news yesterday that the Tories are once again to hold their wage 'increase' at just 2%, well below inflation, which means that the government are attempting to impose yet another real-terms pay cut.
This 'derisory' offer, 'adds insult to injury' the National Education Union (NEU) said yesterday, as school funding itself has already been cut by as much as 8%, meaning school children are left with less facilities and less teachers.
The Education Secretary, Damian Hinds, giving evidence to the independent School Teachers' Review Body (STRB), said that teachers' pay in England should be capped at 2% next year. National Association of Head Teachers general secretary Paul Whiteman said a pay rise of 5% was 'vital if we are to plug the leaky pipeline of teacher recruitment and retention in England'. 'Following years of caps damaging to public sector pay, it is disgraceful for the government to impose another one, this time of 2%,' he said.
Association of School and College Leaders general secretary Geoff Barton said: 'School funding per pupil has fallen by 8% in real terms over the past eight years, including cuts of more than 20% to school sixth-form funding.'
National Education Union joint general secretary Mary Bousted said: 'A 2% increase would be derisory. It would be yet another real-terms pay cut and would further fuel the teacher supply crisis. 'The National Education Union's survey of almost 34,000 teachers shows that 70% are already considering leaving the profession due to poor levels of pay.
'This disgraceful move by the Education Secretary puts him at even greater odds with the profession he should be defending. The School Teachers' Review Body should ignore him.
'The NEU is calling, alongside the NAHT, ASCL and Voice, for a 5% increase for all teachers as a starting point towards fair pay. Damian Hinds would be foolish to ignore the facts about teacher supply and should support that proposal.'