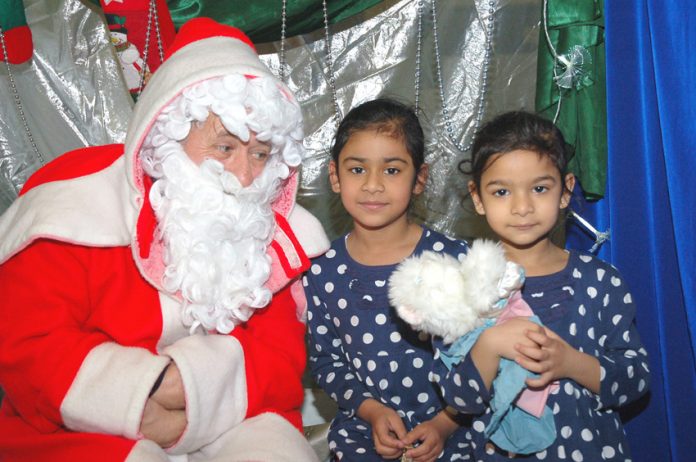 THE number of people who turn to foodbanks over the Christmas fortnight is expected to double, with the economic crisis driving more households below the poverty line, a charity has warned.
The Trussell Trust, which provides three days' worth of emergency food to people in the UK who are at crisis point, said that millions more households will face a financial 'precipice' due to depressed wages, high personal debts and future interest rate rises.
The UK's largest organiser of foodbanks, which runs a network of 270 of them across the country, also announced that it expects to feed 15,000 Britons over the Christmas fortnight alone, almost double the number of people who turned to the organisation last Christmas.
According to recent figures published by the Bank of England (BoE), 3.6 million UK households, about 14 per cent of the total, now spend more than a quarter of their income on debt repayment, including mortgage costs.
Harsh benefit cuts, low wages, rising energy and costs for transport also add weight to the uneasiness of the lives of many low to middle income families in Britain.
Earlier in October, the Trussell Trust warned that the number of Britain's poor and destitute receiving emergency food aid has reached a record high in the recent six months.
The charity said its food bank network had fed nearly 110,000 adults and children between April and September 2012, compared with a total of 128,697 in the last financial year.
The charity, which released its statistics to coincide with World Food Day on October 16, fears that rises in food and fuel bills this winter could force more Britons into a crisis where they cannot afford to eat.
The Trussell Trust's UK Foodbank Network anticipated feeding over 200,000 people in 2012-13 and warned that this Christmas is looking even bleaker for families on the breadline.
It said: 'The rising cost of food and fuel combined with static incomes, high unemployment and changes to benefits have seen increasing numbers turn to foodbanks over the last eighteen months.
'Having already fed record-breaking numbers since April this year, news that food prices are likely to rise again, and that British Gas and Npower are set to increase fuel bills by almost 10%, worries The Trussell Trust's 270 strong foodbank network.'
Trussell Trust Executive Chairman Chris Mould said: 'The Trussell Trust has seen first-hand the devastating impact of rising food prices on people in poverty.
'It means that the budgets of people on the breadline are stretched even further so that even a small change in financial circumstances can push people into a crisis where they cannot afford food.
'Day in, day out, foodbanks already meet UK parents who are going without food to feed their children, or are forced to consider stealing to stop their children going to bed hungry.
'Further rises in food and fuel bills could see even more people in crisis turn to foodbanks.'
He warned: 'Many low-income working families are living on a knife-edge.
'This rise in food prices could be enough to tip them into poverty, especially as winter approaches and heating costs increase. Christmas is looking bleak for thousands of UK families.
Meanwhile it has emerged that the number of rough sleepers on London's streets has increased by more than two-fifths over the past year.
In the last 12 months, the number of people classed as homeless and in need of emergency accommodation has soared 43 per cent in the capital.
According to statistics compiled by outreach groups and local authorities, nearly 6,000 people slept rough in London at some point during 2011-2012, up from about 3,900 the year before and 3,000 in 2006-2007.
Some charities believe that the introduction of additional cuts to housing benefits by the Tory-led government will aggravate the situation, when local authorities and charities have already faced reductions in their budgets.
Crisis at Christmas head Mick Bateman said: 'The cuts in benefits are obviously putting more people into hardship, so we are expecting to see more people with us this Christmas.'