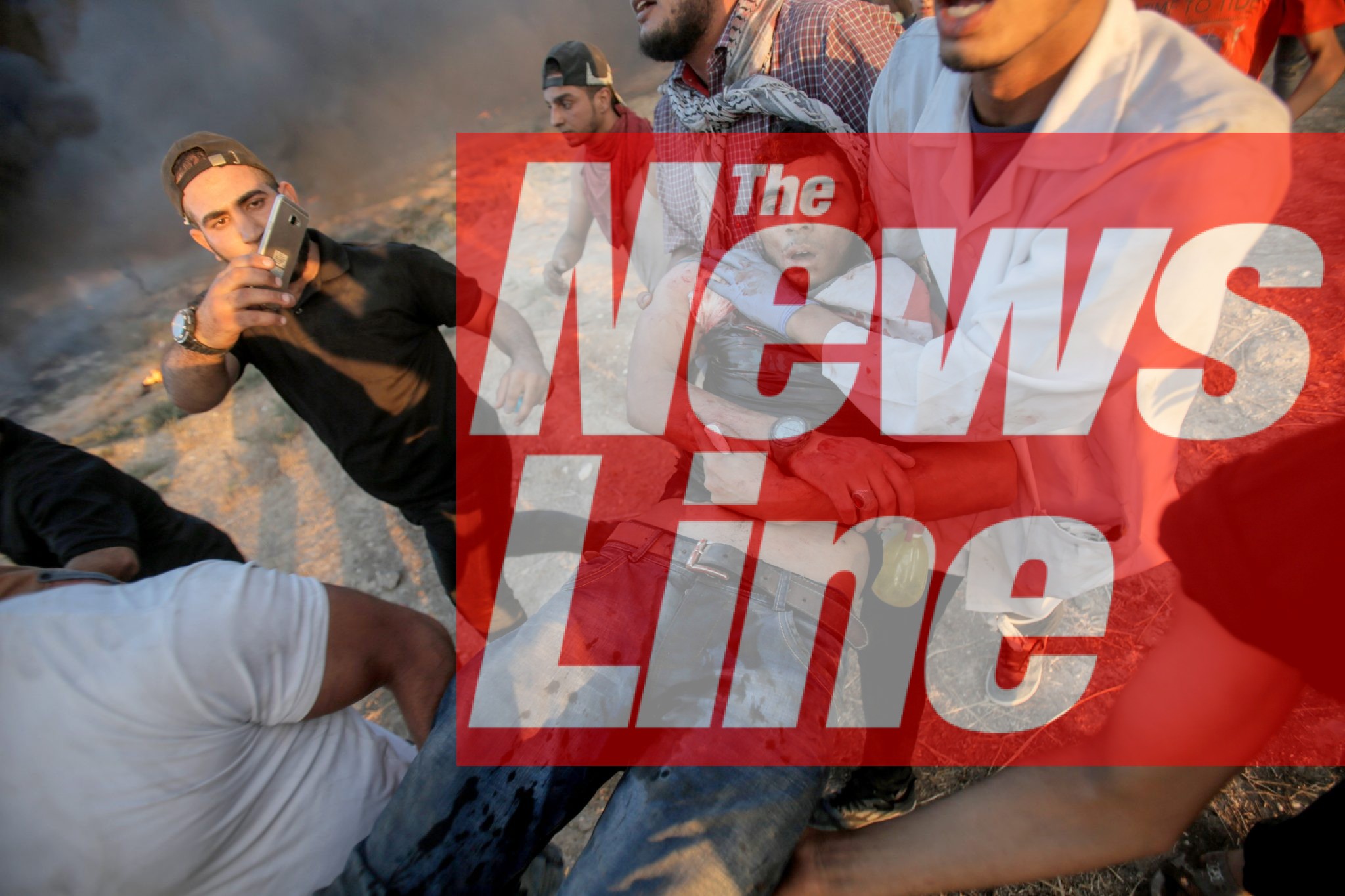 THE ISLAMIC resistance movement Hamas has praised recent calls by the Palestinian Democratic Union (PDU) – a political party active in the Palestine Liberation Organisation (PLO) – for democratic Palestinian general elections.
Hamas political bureau member Hussam Badran said in a statement on Saturday that his movement 'fully supports holding general elections supervised by a national unity government that is formed consensually.'
He added that Hamas will 'cooperate with all Palestinian factions and parties in order to get over the internal political crisis and the disappointing performance by the incumbent government regarding the Palestinian reconciliation project.
'Hamas is ready to participate in a comprehensive national dialogue that would be held unconditionally. It also stresses that it rejects monopoly of power and unilateralism by some Palestinian factions under whatever pretext,' he said.
The Palestinian Democratic Union (PDU) last week called for a comprehensive national dialogue among all Palestinian parties to open the way for presidential and legislative national councils in accordance with full proportional representation of the factions, and under the supervision of a compatible national unity government.
Meanwhile on February 5th, Palestinain resistance movements Hamas and Islamic Jihad demanded the quick formation of a new national unity government, stressing the need for further cooperation between the two groups in the face of challenges facing the Palestinian nation.
The two movements, in a joint statement released following a lengthy meeting between their representatives in the Egyptian capital Cairo, stressed that a national unity government must be established, in a bid to hold new parliamentary elections in the Palestinian territories and secure Palestinian unity.
Palestinian President Mahmoud Abbas announced on January 30 that the Palestinian legislative polls will be held in East Jerusalem, the West Bank and the Gaza Strip to enable Palestinian citizens to elect their representatives through ballots.
'The Palestinian leadership is keen to achieve national Palestinian unity by implementing what had been agreed upon in Cairo in 2017,' Abbas said, adding that 'the Palestinian leadership is committed to its implementation.'
Last December, Abbas announced that the Palestinian Constitutional Court had decided to dissolve the Palestinian parliament, better known as the Palestinian Legislative Council (PLC).
The court had also called for holding new parliamentary elections in the Palestinian territories within six months of dissolving the parliament.
Late last month, Palestinian Prime Minister Rami al-Hamdallah officially submitted his resignation and that of his unity government to Abbas, casting doubt on the prospects of reconciliation efforts with Hamas.
Abbas had been facing pressure from his ruling Fatah movement over the past few weeks to remove Hamdallah from power, and establish a new government comprised of representatives from PLO factions in addition to independent figures.
Hamdallah headed the Palestinian National Consensus Government, which was formed after Fatah and Hamas reached an agreement in 2014.
Fatah leaders said there was no point in keeping the government in power in the wake of the continued crisis between their faction and Hamas.
Human rights organisations must take concrete action in order to stop Israel's killing of Palestinians, says international lawyer Barry Grossman, and accusing these NGOs of only paying lip service to the Palestinian cause.
The United Nations Children's Fund (UNICEF) has expressed sorrow over the recent killing of two Palestinian teenage boys by Israeli gunfire in the Gaza Strip, calling for an end to violence against children.
'Let's talk for a moment about these NGOs, these organisations that, apparently with the best of intentions, come out pretty much every week with a press release to denounce what's in effect an open season in occupied Palestine by the occupation forces executing Palestinians, and very often Palestinian children.
'And what I want to say about that is that nobody is under any illusions any more.
'It doesn't really matter what they say. Nobody is listening and in fact we now have moved decidedly into a new era where we just pretend to have human rights,' Grossman told Press TV in an interview on Sunday.
'So what we have here is a problem. We hear this over and over again every week from Amnesty, Human Rights Watch, UNICEF and a whole range of other organizations who with the best of intentions and absolutely correctly denounce this ongoing abuse of Palestinians,' he added.
Hamza Shtewi and Hasan Shalabi were shot dead by Israeli soldiers in Gaza on Friday during weekly protests named The Great March of Return.
In a statement released on Saturday, UNICEF's Regional Director for the Middle East and North Africa, Geert Cappelaere, said that the agency was 'deeply saddened' by the killings.
The March of Return demonstrations are held every week to demand the right to return of the Palestinians driven out of their homeland by Israeli aggression.
They also demand a halt to Israel's inhumane blockade of the Gaza Strip, which has deprived its roughly two million inhabitants of many basic commodities.
Israeli forces use live ammunition against protesters in Gaza.
The Gaza Strip has been under a crippling siege since 2007 and witnessed three wars since 2008.
The Israeli regime has been conducting a joint war exercise with the United States, simulating a scenario in which Israel needs aerial defence by the US.
The so-called Juniper Falcon drill began on Thursday and will continue until February 15, according to the Israeli media.
The war game involves 300 American and 400 Israeli forces from various units.
Israeli media reports said the exercise is part of an agreement between Washington and Tel Aviv to hold training drills on a regular basis.
The Israeli air force said that the manoeuvre included 'operational orders which may be utilised in the future.'
Last March, a similar exercise was held with the participation of more than 2,500 forces from the US European Command and 2,000 Israeli soldiers.
Thousands of US troops are also in Israel to take part in a joint military exercise starting from March 4th.
Separately, on Thursday, Israel completed a week-long military drill in the mountainous areas of the Jordan Valley in the occupied West Bank, simulating war on Lebanon.
Israeli Army spokesman Avichay Adraee said the regime's forces practiced occupying and burning areas while evacuating casualties under fire.
Israel waged two all-out wars against Lebanon – in 2000 and 2006 – but fell short of its military objectives in both cases in the face of strong resistance by the Hezbollah resistance movement and the Lebanese Army.
Ever since the latest military confrontation, the Tel Aviv regime has been apparently practicing for a future war.
Hezbollah says, however, that Israel is in no position militarily to wage and endure another war.
In late January, Sayyed Hassan Nasrallah, Hezbollah's leader, mocked Israeli military activities. In December last year, Nasrallah's deputy, Sheikh Naim Qassem, said there was no spot across Israel that would fall outside the range of the Lebanese resistance movement's missiles.
And Lebanese Prime Minister Saad Hariri said at a think tank in London, also in December 2018, that previous Israeli wars on Lebanon had not weakened either Hezbollah or Lebanon as a whole.