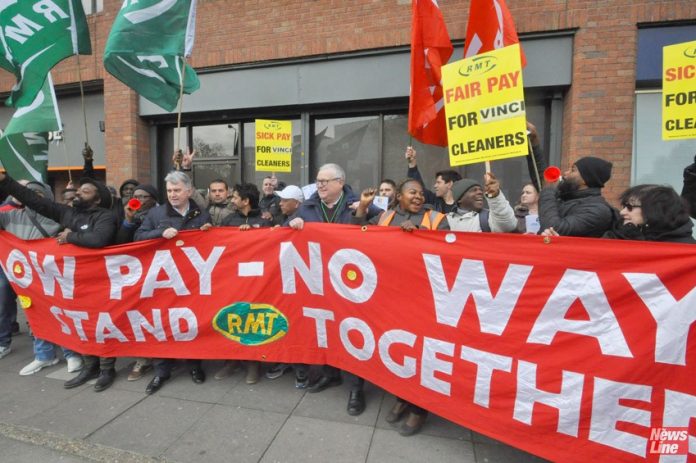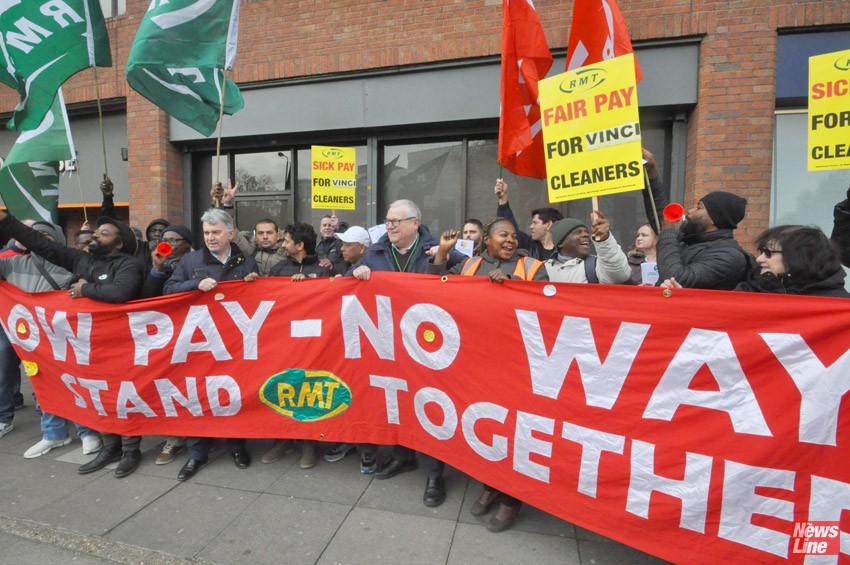 'WE need rise of pay! RMT here to stay!' shouted over 40 striking cleaners outside Arriva Rail's London head office in Swiss Cottage yesterday morning.
RMT rep Josephine Eksoh told News Line: 'We are demanding the London Living wage of £10.55 an hour plus the RPI and backdated to January when Vinci took over the contract.'
RMT National Executive member, Derrick Marr explained: 'The cleaning contract was originally to Silverlink, and was then transferred to John Laing who lost the contract to Carillion who went into receivership.
'Arriva Rail then outsourced from the receivers to Vinci Group, so the cleaners' contract was not covered by TUPE.
'In addition to losing pay their sick pay entitlement has been reduced from 32 weeks to 12 weeks and they have also lost five days annual leave!
'Considering Arriva and Vinci are both multinational companies, Vinci owns Lisbon airport, they can afford to pay these workers what they are entitled.'