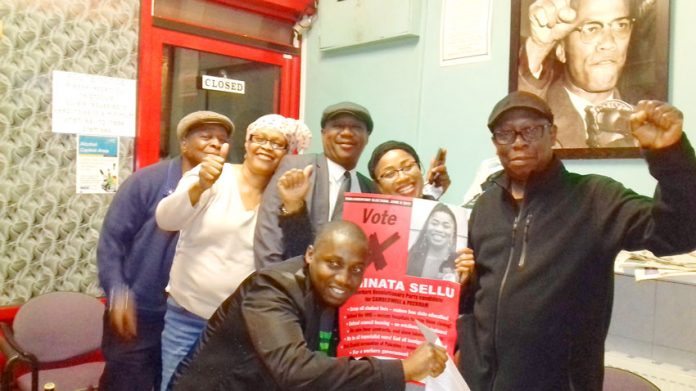 ON THURSDAY evening workers in the Samlak cafe on Southampton Way, Camberwell showed support for Aminata Sellu, WRP candidate for Camberwell & Peckham.
Aminata addressed the cafe goers: 'I am standing up for workers, to defend your rights at work and your rights to a house and your children's rights. The government now, they don't care about us. They only care about the rich. We are a workers' party that is fighting for housing, jobs and free education so workers can have a future. You should vote for us on June 8th.'
One of the visitors announced: 'It is time we get an MP that will represent and fight for us. We don't get help anymore. No one knows where the MPs are, or if they even care.'
During a campaign on the Lettson estate in Camberwell, Rebecca Smith said. 'I will support Aminata because she is fighting for housing. I live in a two-bedroom flat with my family. There is hardly any space. I've got two teenagers who need their own space. I have been trying to get rehoused and the council is not budging.
'I can't afford to go private. For me to go private I will have to move out of this area and I will have to not spend any of my wages for two months just so I can afford to the pay the deposit. Workers are expected to live under impossible conditions while the rich get richer. It's about time we get someone who will fight for workers and make the government build more housing.'