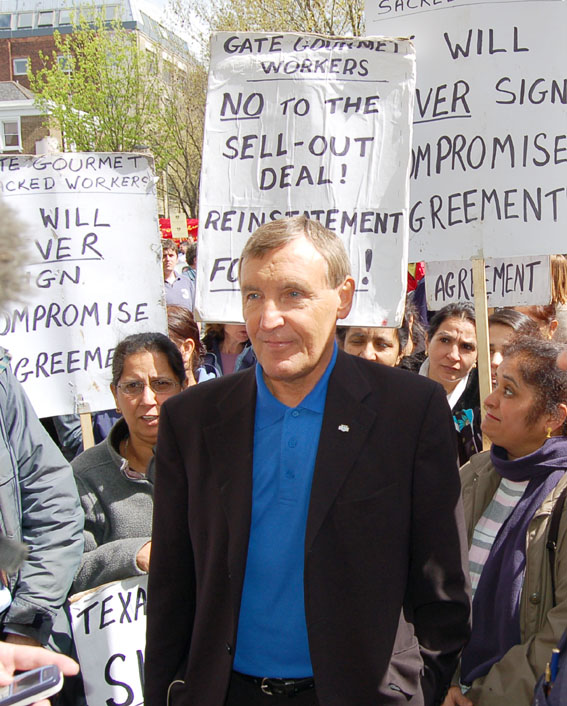 Vauxhall Ellesmere Port workers voted unanimously at a mass meeting yesterday morning to reject the voluntary redundancy package put forward by General Motors.
They were urged by union leaders to do so until they get assurances over the future of the plant.
This followed the confirmation on Wednesday morning by Vauxhall UK chairman Jonathan Browning that GM is going ahead with plans to axe the Ellesmere Port night shift in August with the loss of 960 jobs.
The Transport and General Workers Union and Amicus both said they will also lobby against Peugeot's decision to close the Ryton factory, Coventry, and axe 2,300 jobs.
TGWU leader Tony Woodley and Amicus Leader Derek Simpson said they are considering calling on members of the public to boycott Vauxhall cars, if GM refuse to guarantee the future of the Vauxhall plant.
The unions are hoping the government will convince GM to include Vauxhall, Ellesmere Port in the building of the new Astra Model.
However, Browning warned that axing the night shift at Ellesmere Port is 'a significant step but it certainly is not a sufficient step.'
He added: 'Our preference is to keep manufacturing in the UK. But it has to be competitive.'
A TGWU spokesman confirmed to News Line yesterday that workers had backed the unions' call 'not to agree to the voluntary redundancy package until the future of the plant is secured.'
Asked what action the unions are preparing, the TGWU spokesman said 'the ball is now back in the company's court'.
Asked if the unions are planning industrial action, he added that 'it's too early to talk of that'.
Announcing plans for a boycott campaign, Amicus trade union general secretary Derek Simpson commented: 'If this plant ever ceases to produce cars, ultimately we will advise people "Don't buy Vauxhall".'
He added that Wednesday's announcement of the 960 sackings had been 'the worst-kept secret in the motor industry'.
Amicus is also planning an anti-Peugeot advertising campaign.