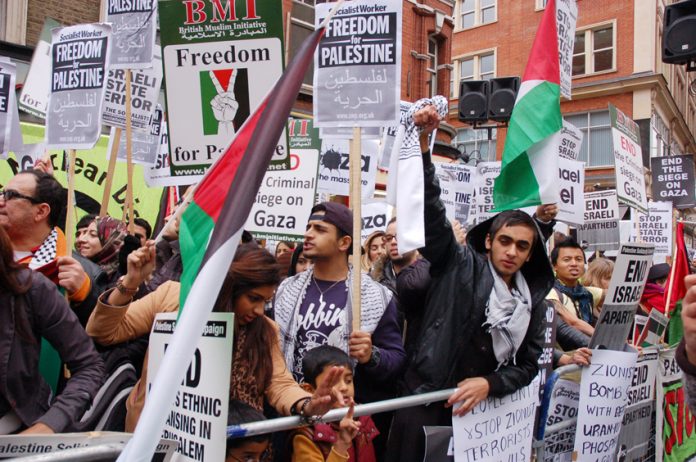 GAZA prime minister Ismail Haniya has hailed the Egyptian-brokered truce agreement between the Palestinian resistance and Israel as a triumph for the Palestinian people.
He said in a press release late on Wednesday evening: 'We congratulate our people on this victory after the Palestinian people and their valiant resistance proved their outstanding ability to withstand, create and be patient, while the Muslim world showed its support for our people and that they were not alone.
'We assert that we are satisfied with this honorable agreement.'
Haniya expressed his appreciation of the Palestinian resistance for their defiance in the face of death and the courage they showed as they were defending their people in Gaza.
He also thanked the Egyptian leadership for its active efforts to end the Israeli aggression against Gaza and for its unlimited support for the Palestinian people.
Earlier, the Hamas Movement declared victory over the Israeli occupation regime in the war and said Israel was forced to accept the truce agreement under the terms set by the Palestinian resistance.
This came in a news conference held on Wednesday evening by Hamas spokesmen Sami Abu Zuhri and Fawzi Barhoum at Shifa Hospital in Gaza in the presence of massive crowds.
Abu Zuhri said the Palestinian people and their resistance had secured victory in this war and taught the occupation an unforgettable lesson.
Following the news conference, many Palestinians in Gaza took to the streets celebrating the victory with gunfire, beeping car horns and setting off fireworks.
For its part, the Hamas information office published the contents of the truce deal that was announced by the Egyptian foreign minister a few hours before it took hold on Wednesday at 9.00pm Cairo local time.
According to this agreement, Israel is to halt all hostilities against Gaza by land, sea and air, including incursions and the targeting of people and property.
The Palestinian resistance factions are also to halt all hostile activities against Israel including the launch of rocket attacks on Israeli targets.
24 hours after the ceasefire takes effect, the Israeli side is committed to the opening of all crossings and the easing of restrictions on movement of people and goods from and into the Strip.
Head of Hamas' political bureau Khaled Mishaal stressed that the Israeli war objectives failed and the Palestinian rocket counterattacks continued until the last moment before the truce started to take effect.
He added that the resistance insisted on the need for an Israeli pledge to ease its blockade and to stop the killing and assassination of Palestinian figures and civilians in Gaza as well as its military incursions by land, sea and air.
Mishaal stressed: 'We feel pain for the fall of victims, but we ended the battle holding our heads high, and this was one round and will be followed by others. Inevitably, Israel is going to lose; every victory always begets another victory and every defeat begets another defeat.'