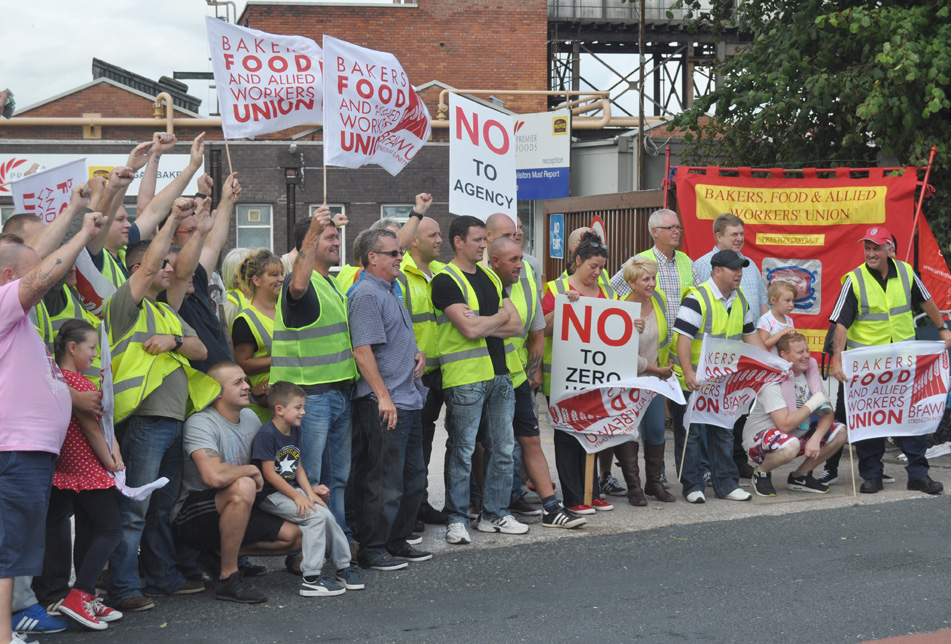 'BELFAST, Liverpool and London must unite against hunger during the Right To Food Week 2023' says Sarah Wooley the general secretary of the Bakers Union.
'The signs of deepening hardship can be seen in every part of the UK, with longer and longer queues at foodbanks and baby formula under lock and key in supermarkets.
'Almost 1 in 5 (18%) households in the UK are now experiencing food insecurity and more than half a million children fell below the poverty line.
'Liverpool West Derby MP Ian Byrne is Parliamentary lead for the Right to Food Campaign, which aims to make access to food a legal right for all.
'Ian has this week tabled a motion in Parliament in support of Right To Food Week 2023, which got under way last Monday.
'In Liverpool, a range of community organisations are holding banner-making sessions during the week, ahead of a 'Hunger March' in the city today Community organisations Feeding Liverpool and Food For Thought have been holding briefing sessions for the city's schools on how they can participate in Right To Food Week 2023, with many schools expected to be involved next week.
'In the finale to the week of action, marches against hunger and in support of a legal Right To Food are being held in London, Liverpool and Belfast today.'
The Liverpool march will commence at 12 noon at St George's Hall steps, and the march will go the Bombed Out Church (Famine Monument) and then on to The Casa for a campaign rally at 1pm.
Ian Byrne MP said: 'Access to food is a basic human right and that is the key message of our Right To Food campaign. We are seeking several measures to address food poverty, including universal free school meals, food security, greater support for community kitchens and sufficient levels of benefits and wages.
'We know that food poverty leads to health and life expectancy inequality, malnutrition, obesity and a host of other related problems, including even long-term genetic changes. It will affect children's educational attainment and life chances. Less measurable but no less important, is the effect on individual human dignity and social cohesion.
'I invite all those who wish to eliminate the scourge of food poverty to join us at St George's Hall steps at 12 noon on Saturday 23 September.'
The London Hunger March will meet at 12 noon at Tottenham Hotspur Stadium, London N17 OBX. At 1pm attendees will march to Tottenham Green, N15 4JA, to a Community Festival of Resistance with speeches, food, performances and workshops from 2pm.
Right To Food London organiser Dr Sharon Noonan-Gunning said: 'London is one of the wealthiest cities in the world, yet we face rising food insecurity, which means increases in hunger and malnutrition due to inequalities in wealth across London.
'We say no to this outrage and we do not accept this situation, so we are taking to the streets of London on Saturday 23rd September to demand the Right To Food.'