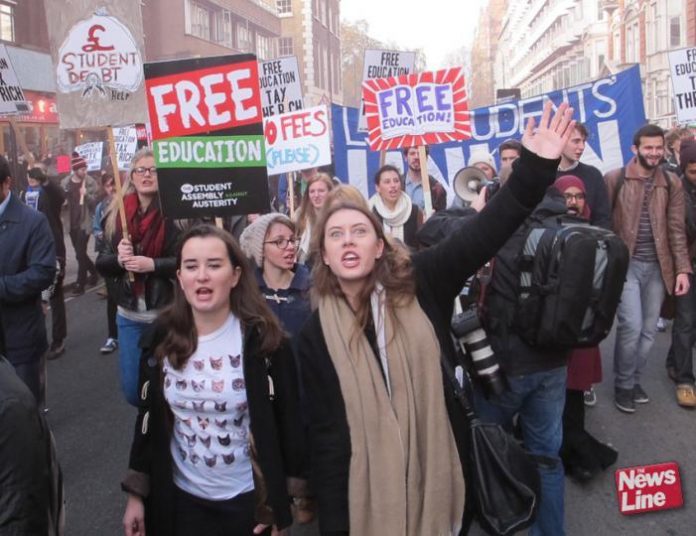 UNIVERSITY tuition fees in England will rise to £9,250 per year from 2017 and the increase could apply to students who have already started courses.
Universities minister Jo Johnson has published a written ministerial statement setting out plans linking fee increases to better teaching. The fees will increase by inflation in subsequent years. The Liberal Democrats say they will force a vote by MPs to reject raising the current limit from £9,000.
Lecturers' and students' leaders yesterday condemned some English universities for beginning to set their course fees for 2017 at £9,250 – despite MPs not yet having approved plans that could see an increase above the current £9,000 maximum.
Under the government's controversial plans higher fees are supposed to be linked to quality of teaching. However, critics say the tools being proposed to measure quality are flawed.
The University and College Union (UCU) has called for the controversial bill to be scrapped following the vote to leave the EU and the ministerial changes that followed. UCU general secretary, Sally Hunt, said: 'Universities advertising increased fees before the law has even been changed is just another blight on the sorry debacle that is the government's plan for higher education.
'Those universities foolish enough to advertise higher fees will be doing nothing to quell concerns from students and parents that they are simply after as much cash as they can get.'
Sorana Vieru, NUS vice president for higher education said: 'The government's £9,000 fees system is a failed experiment and has not driven up quality or sustainably funded institutions as promised. It has only piled more debt onto students.
'We are disappointed to see some universities are pushing ahead with these changes rather than fighting back against the reforms and a funding system that clearly doesn't suit the needs of the sector and students.
'A further fee rise will have a damaging impact on students and it is frustrating to learn universities were lobbying the minister for the fee rise before the reforms were published. We believe the funding system for higher education needs an overhaul, with students' interests prioritised.'