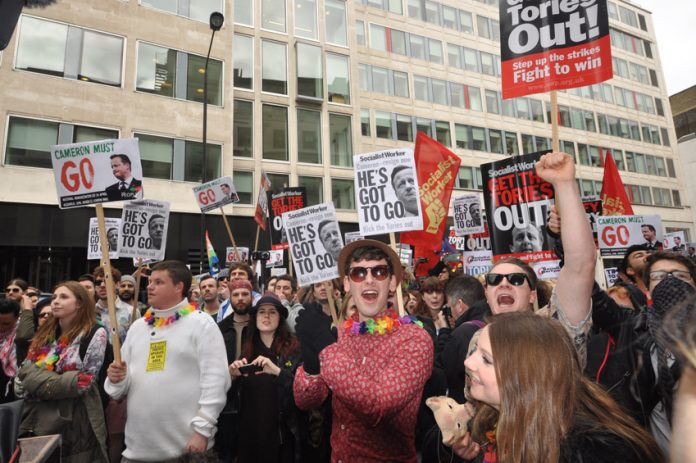 'THE public no longer have the trust in him,' Labour Leader Jeremy Corbyn said of PM Cameron after he attempted to justify his involvement in offshore 'treasure island' tax havens in Parliament yesterday.
Corbyn said: 'Does he realise why people are so angry? We have gone through six years of crushing austerity – families lining up at food banks to feed their children, disabled people losing their benefits, elderly care cut and slashed, living standards going down. Much of this could have been avoided if our country had not been ripped off by the super rich refusing to pay their taxes.'
'I say this to the Prime Minister: "Ordinary people in this country simply will not stand for this anymore, they want the wealthy to pay their share of tax just like they pay when they work hard all the time."
'The Panama based law firm Mossack Fonseca registered more than 100,000 secret firms in the British Virgin Islands. The truth is that the UK is in the heart of the global tax avoidance industry and it has got to end.'
Cameron was on the back foot after being forced to release a summary of earnings and tax going back six years. This came after a week of escalating scandals concerning his father Ian Cameron's company, Blairmore Holdings based in an offshore tax haven.