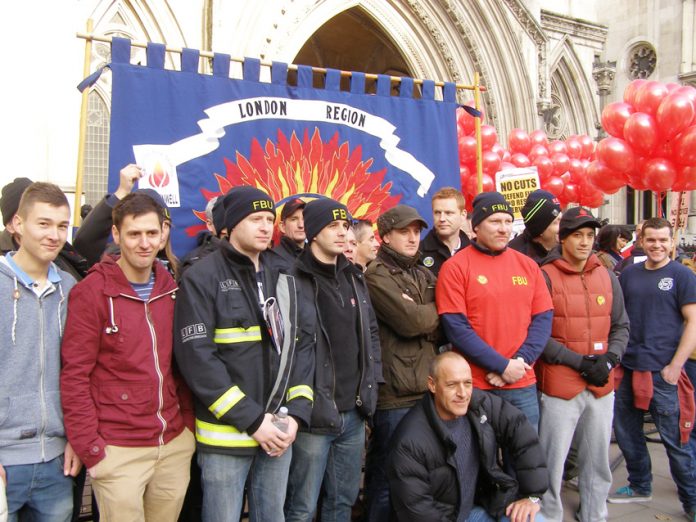 BRITAIN'S trade deficit has ballooned to its biggest since 1989, shocking the Office for National Statistics (ONS) which released the data yesterday.
In the three months to September (the third quarter), the deficit equated to 5.1% of Gross Domestic Product.
This exposes a dramatic rise, as the deficit in the second quarter was 1.5% of GDP.
The big deficit brings back memories of the balance of payments crises of the 1960s. This saw Britain having to go to the IMF for big loans, with the Labour Chancellor of the time, Denis Healey, holding the begging bowl.
More spending not only lifts GDP, it also produces greater debt and domestic borrowing, and also means more imports and a much bigger trade deficit.
The way out for the ruling class is seen as driving up productivity via a war on the trade unions and continuing with big wage cuts.
This is now what is under way with the zero-hours contracts offensive.
Britain's goods deficit rose to £29.4bn in the third quarter, the ONS said, compared with £25.4bn in the previous quarter.
Exports fell £3.1bn, driven by falling manufacturing exports, while imports rose by £0.9bn.
Britain's trade surplus in services also slipped £0.9bn to £19.4bn in the third quarter.
Meanwhile, homeowners have been warned by the Bank of England that they may have to take on a second job to avoid home repossession once interest rates are hiked up.
Mortgage repayments are set to soar, as interest rates may well be hiked up by as much as 2.5%; and if wages are frozen, the bank of England warns that one in six will be 'pushed to the edge of affordability'.
The Bank added that 'the proportion of vulnerable borrowers' whose repayments are above 35% of the total amount that they earn (gross income) will in fact double.
That would mean that 16% of home owners would be at serious risk of having their homes repossessed, with entire families made homeless and bankrupt.
Highlighting the problem, a study by LSL Property Services has shown that rents have risen at twice the rate of wages.
The head of homeless charity Shelter has issued a warning that 'astronomical' house prices and monthly rents are spiralling 'out of control' and that families are struggling to keep a roof over their heads.
LSL director David Newnes said: 'Homes of all tenures have become more expensive for most people. That's partly because the UK is poorer than it was five years ago, with wages only gradually struggling to recover.
'But more fundamentally, housing is also becoming more expensive because there aren't enough homes to keep up with an expanding population.
'Building more homes at a serious pace is the only way to avoid the risk of stagnation in the housing market.'
London saw the steepest rise in rents with an increase of a whopping 4.4% over the year.
Chief executive of homeless charity Shelter, Campbell Robb, said: 'This is another sign that our overheated rental market is getting out of control.
'Astronomical house prices mean that millions of people are finding themselves trapped in our broken rental market with little chance of ever finding a stable place to call home.
'With Christmas just around the corner, it is particularly heartbreaking to hear from families struggling to pay rent and wondering how they will keep a roof over their heads in the new year.'