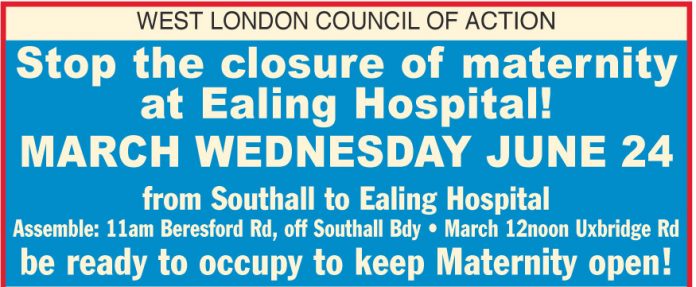 The Maternity unit at Ealing Hospital is set to close tomorrow, Wednesday 24 June. This is a disaster for the densely populated part of London covering Southall, Ealing and Acton.
A mass march is taking place from 11am in Southall to the hospital ready to occupy the Matenity to keep it open. (see details in advert).
JOIN THE MARCH! OCCUPY THE MATERNITY!