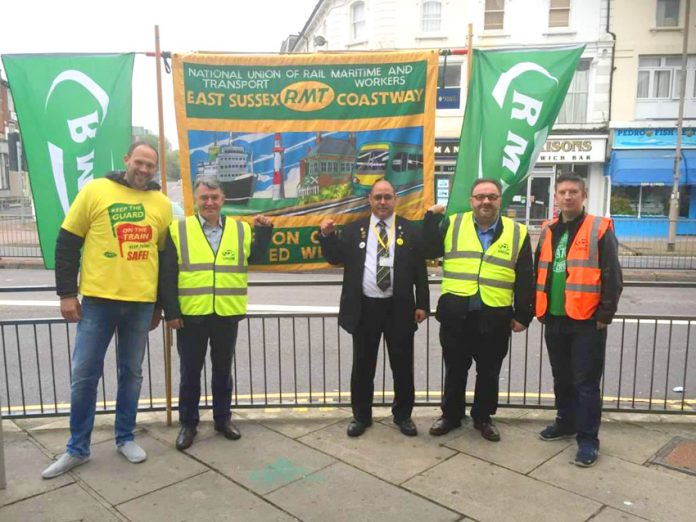 RMT General Secretary Mick Cash joined the Southern Rail picket line in Eastbourne yesterday morning, declaring the strike 'rock solid'.
'Our members on Southern are rock solid in support of the action this morning in the fight to stop the basket-case GTR franchise from ripping apart the safety culture on our railways in the drive for ever fatter profits,' said Cash.
'RMT is receiving brilliant support from passengers on the picket lines and social media who know only too well that this is a rail franchise in meltdown that has declared war on its customers and staff alike.
'The union knows that when Southern talks about "changing the role of the guard" what they really mean is getting rid of the guard.
'We have no option but to strike to stop that lethal gamble being bulldozed through. We regret the inconvenience to passengers but our fight for jobs today is about protecting your safety tomorrow.'