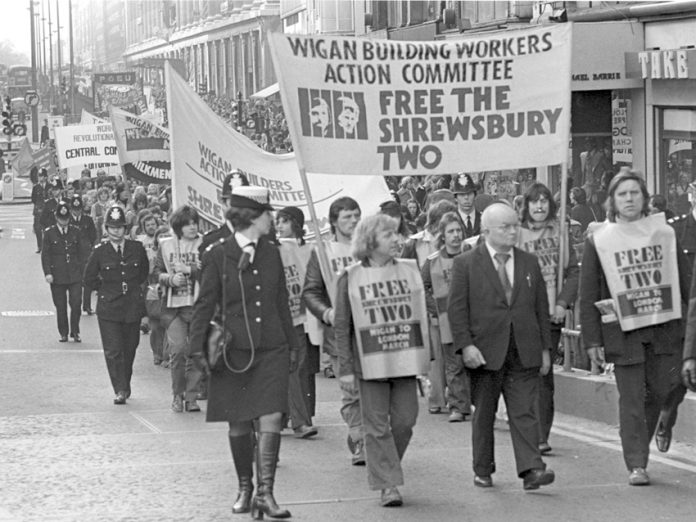 BLAYDON Labour MP Dave Anderson has secured a parliamentary debate on behalf of the Shrewsbury 24 campaign this Thursday, 23 January, over the government's continued refusal to release papers related to the 1972 building workers strike.
Campaigners are urging the government to release papers which have been suppressed for almost 40 years.
In 1973 Ricky Tomlinson, Des Warren and John McKinsie Jones were sent to prison on conspiracy charges arising from the national building workers strike.
Twenty-one other building workers were also tried at Shrewsbury Crown Court. They became known as the Shrewsbury 24.
The Shrewsbury 24 Campaign believes that the charges were politically motivated and that there was government interference in the prosecutions.
The campaign is calling for the release of all the government papers relating to the trials.
The government is continuing to refuse to release these documents under the Freedom of Information Act claiming "national security" as the reason.
The debate will be on the following motion which will then be followed by a vote: 'That this House is seriously concerned at the decision of the government to refuse to release papers related to the building dispute in 1972 and subsequent prosecutions, and calls on them to reverse their position as a matter of urgency.'