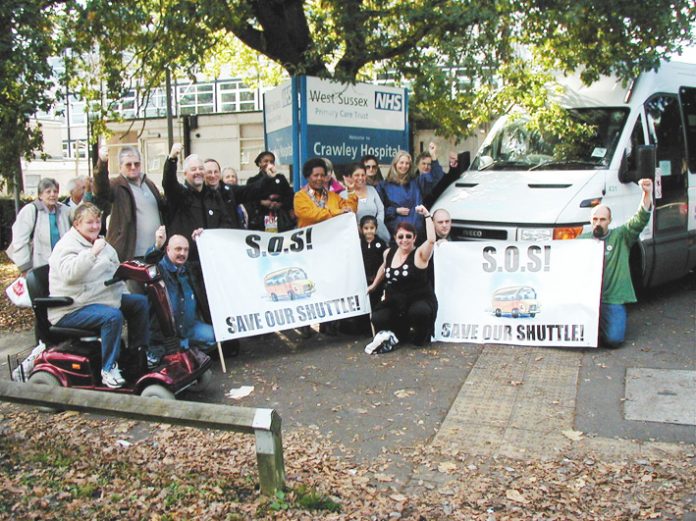 ANGRY residents, health campaigners and NHS trade unionists demonstrated outside Crawley hospital yesterday, next to the shuttle bus that takes patients and workers to and from Redhill hospital.
West Sussex Primary Care Trust (PCT) announced on Thursday that they are going ahead with cutting the vital local service by the end of October, despite fierce opposition from the local community and trade unions.
The bus was provided by the PCT after it closed the A&E and other services as part of the downgrading of Crawley from a District General hospital to a treatment centre.
The idea was to facilitate the movement of patients requiring A&E treatment from Crawley to Redhill Hospital.