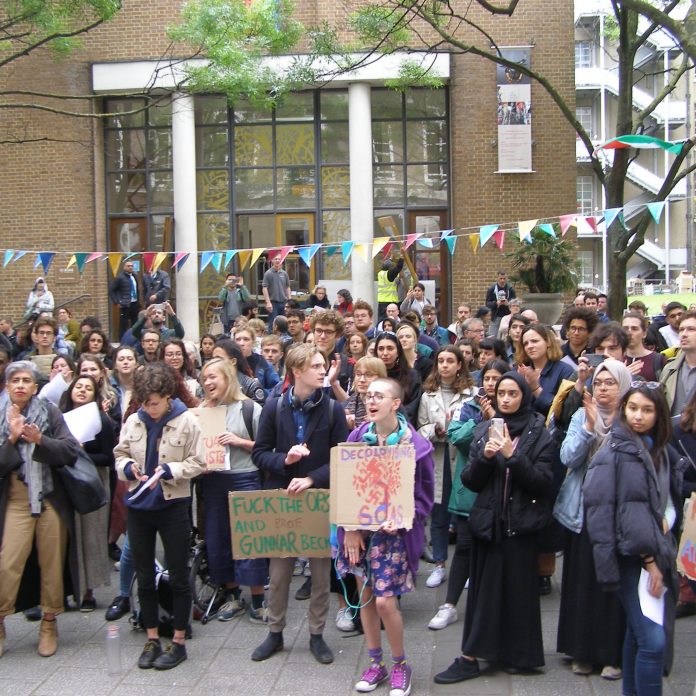 'STAFF and students will stand together and we will not stand down until he is gone,' Jo McNeill from the lecturers union UCU said yesterday.
The candidate for the union's position of General Secretary was speaking on the steps of SOAS (School of Oriental and African Studies) yesterday, where a rally of three hundred students and lecturers were demanding that SOAS Law lecturer Gunnar Beck is sacked.
Gunnar Beck is not only a member of the far right Alternative fur Deutschland party (AfD), but standing as a candidate for the party in the EU elections.
Nita Sangera, UCU vice President at SOAS told the rally: 'I am glad you students are out in force standing up against this and saying never again. Shame on this institution. Why has this individual been allowed to peddle his hate on campus? The fact that he has got away with it for years means that this institution is complicit.'
Student Lin Primo spoke to News Line. He said: 'I came out on this protest today because Gunnar Beck is one of my tutors. It is one thing having freedom of speech but when you start to incite hatred it creates a hostile environment.'