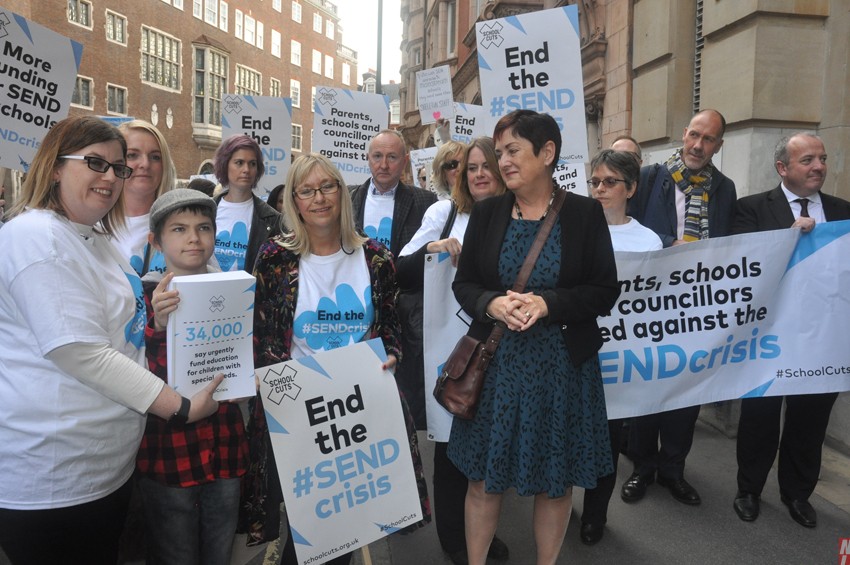 PARENTS found out yesterday if their child got into the primary school of their choice, while at their annual conference, the National Education Union (NEU) warned of a growing schools places crisis.
Last year about one-in-10 families missed out on their first choice of school.
Paul Whiteman, general secretary of the National Association of Head Teachers, warned of a 'haphazard' approach to expansion, so that 'new school places are not always being commissioned in the areas they are most needed'.
The size of the average primary school grew by an extra 42 places, but this has not been spread evenly, with some expanding very significantly and with some areas still struggling to meet demand.
As a result, school classrooms are at bursting point, with half a million pupils squeezed into classrooms with more than 40 in a class.
The problem is that privately-run academies and free schools are a law unto themselves. They can set up where and when they want, whether there is a genuine need for a new school in that area or not.
Kevin Courtney, Joint General Secretary of the NEU said: 'The government haven't created enough school places. You need to build enough places and they need to be in the right places. They have been obsessed with academies and free schools. It is where all their attention has been and they have allowed free schools to open.
'Very many of them opened in places where there wasn't the same need as in other areas and that is why you are seeing this huge pressure on class sizes in particular areas. Local authorities have lost a dramatic amount of power since the coalition government of 2010.'
The Academies Act 2010 saw to it that, from then, any new school that is built must be a free school or an academy. No new council-run schools have been built since the act was passed.
Commenting on the passing of Motion 6 at yesterday's NEU Annual Conference, Courtney said: 'The new updated School Cuts website, using actual government figures, shows that £2.8bn has been cut from school budgets since 2015 and 91% of schools continue to face billions in budget cuts leaving them with less money than ever before.
'Head teachers need money not for "little extras" but for absolute basics.
'Lack of funds has resulted in increased class sizes, reduced staff, and subjects dropped from the curriculum.
'Teachers and head teachers are paying out for books, pens, and glue sticks, and even cleaning the school buildings themselves.
'It is absolutely disgraceful that schools are having to scrabble around to make ends meet in this way.'