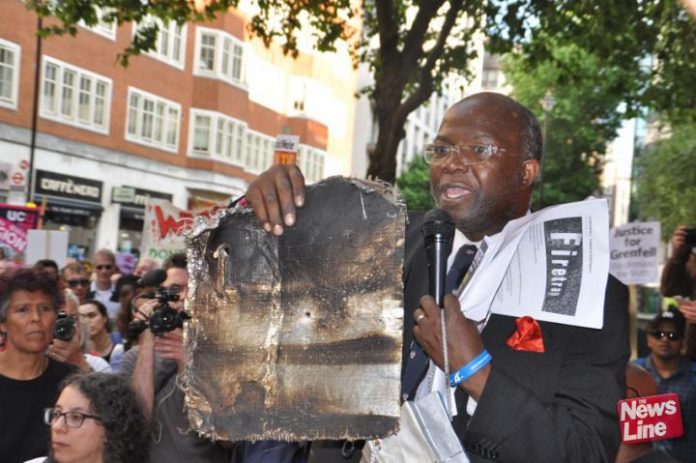 ONLY three out of 160 social housing towers have been reclad since the Grenfell fire, over seven months ago, leaving tens of thousands of families in fear that when they sleep at night they may not wake up in the morning.
312 tower blocks were identified as fire traps, having similar flammable cladding to the Grenfell Tower, the Ministry of Housing, Communities and Local Government has revealed. Out of those 312 as many as 299 are likely to be in breach of fire safety regulations.
160 of them are council or housing association builds, and of these only 17 have had their cladding removed. Only nine are in the process of recladding, with only three completing that process. That leaves just over 100 social housing towers which have not had any combustible cladding removed despite the panels failing tests.
Where councils have stripped the cladding on the tower blocks and then simply left them bare, temperatures inside the buildings have plummeted as they are now exposed to the elements.
In Salford, where nine council housing blocks have been told their cladding is flammable, the council has promised to pay tenants' extra heating bills. The council has previously demanded the government contribute to the cost, which it has refused to do.
Camden, which has stripped the cladding and insulation from five towers, and estimates the replacement cost to be £50m, is one of 36 councils who have contacted the government asking for help. However, the Tory government has refused to put up a single penny to make these buildings safe for families to live in.
John Healey, Labour shadow housing secretary said: 'More than seven months after the Grenfell Tower fire, it should shame ministers that only three blocks with dangerous cladding have had it replaced.
'Only one in four of Grenfell survivors have a new permanent home, the government still can't confirm how many highrise buildings are unsafe, and ministers are refusing to help with any funding for essential fire safety work in the blocks they do know are dangerous. It's simply not good enough.'