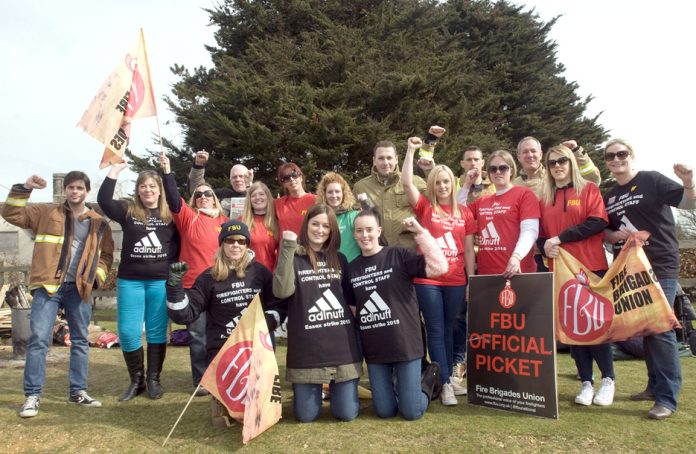 THE FIREFIGHTERS' East Sussex union branch has unanimously passed a vote of no confidence in the senior leadership team of East Sussex Fire and Rescue Service (ESFRS).
This happened at an emergency meeting of members of the Fire Brigades Union (FBU) East Sussex Committee. The final straw prompting the no confidence vote was the senior leadership decision to introduce small appliances, which carry less life-saving equipment.
The Targeted Response Vehicle (TRV) looks like a small trader's van, with a pump only as powerful as a car pressure washer. It can only fit a crew of three, so leaves firefighters dangerously short when tackling fires.
The vehicle only has capacity to hold 1,000 litres of water and is fitted with a 2010 fire pump and an integrated compressed air foam system. Mark Brown, FBU brigade secretary, said: 'This is an ill-conceived plan that has not been properly thought-through. The senior leadership team need to assess the risk posed to the public, before contemplating any plans that seek to reduce fire cover and/or reduce equipment available to frontline staff.'
Fire engines are already being sent to incidents in Northumberland with a crew of just three, which is critically below the number needed to tackle a life-threatening fire, the FBU warns. The scheme, known as 'phased response', currently underway at Wooler and Seahouses fire stations, means fire engines would only have enough firefighters to respond to small contained 'low risk' fires.
This is a dangerous policy, says the FBU, as fires can develop rapidly to the point where three firefighters alone can't tackle them – a minimum crew of five is needed before they can even contemplate undertaking life-saving interventions, the FBU stresses.
Guy Tiffin, secretary of the FBU in Northumberland, said: 'Life is put at risk when crews are forced to wait for back up. In an emergency, every second counts.
'Whether by accident or design, this trial actively lengthens the amount of time it takes for firefighters to rescue people. It is completely unacceptable.'