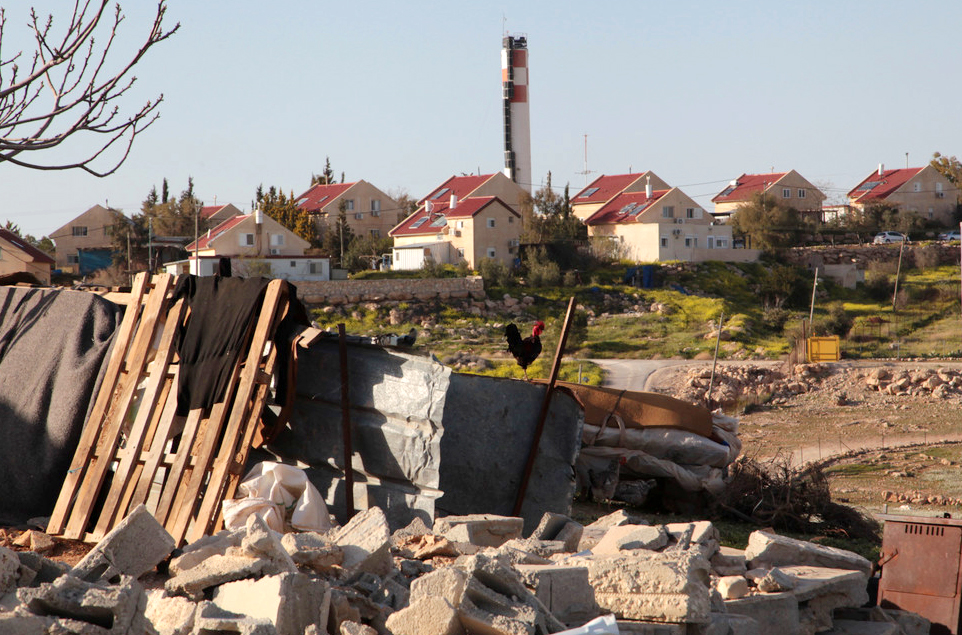 ISRAELI PM Benjamin Netanyahu yesterday approved 800 new illegal settlement units in the West Bank, determined to drive through the mass expansion while Trump still remains in office.
Using the Zionist terms for the West Bank Netanyahu said: 'We are happy to announce today that 800 new apartments have been built in Judea and Samaria. We are here to stay – we continue to build the Land of Israel.'
According to the Israeli Public Broadcasting Corporation, the new units will be built in Israeli settlements in the northern West Bank.
Yesterday's decision came a just few days before the inauguration of US President-elect Joe Biden.
Notably, US President Donald Trump has supported the Israeli settlement activity in the West Bank, while Biden has 'voiced opposition' to the activity during his electoral campaign. However, once there are 'facts on the ground' Biden has no intention of undoing what has already been done.
The West Bank, including East Jerusalem, is regarded as occupied territory under international law, making all Jewish settlements there illegal.
Meanwhile, Palestinian Prime Minister Mohammad Shtayyeh, a member of the Executive Committee of the Palestine Liberation Organisation (PLO), condemned the import by Arab markets of Israeli settlement products.
He told yesterday's Palestinian cabinet meeting: 'The import by Arab markets of olive oil and honey from the (Israeli) colonies is a violation … which reflects either ignoring the enormity and criminality of the occupation and indifference to the injustice inflicted on the Palestinians or not realising that these settlements and dealing with them are contrary to international law.
'This exposes those who do it to criminal and legal prosecution in international courts and we will undoubtedly prosecute these companies,' he added.
PLO Executive Committee Member, Ahmad Majdalani, said the decision by the United Arab Emirates to import Israeli settlement products undermines the right of Palestine to exist and the right of the Palestinian people to self-determination.
'We strongly condemn the first shipment of Israeli settler products to the UAE. This shipment carries products of the settler company "Tura" located in the illegal settlement of "Rehelim" built on stolen lands belonging to the Palestinian village of al-Sawiya.
'This dangerous and unprecedented step encourages Israel's colonial settlement enterprise's prosperity and undermines the right of Palestine to exist and the right of the Palestinian people to self-determination.
'Israel's colonial expansion on Palestinian lands fundamentally threatens the Palestinian people's national and human rights, the two-state solution, world peace and security, human rights and the international law system as a whole,' he said in a statement.
'Importing products from illegal Israeli settlements only serves the occupying power's propaganda to normalise its illegal settlement enterprise.
'Thus, the failure to adhere to the rules and provisions of international law and United Nations resolutions – which is the obligation of every UN Member State – enhances Israel's culture of impunity and encourages its annexation agenda and the forcible transfer and displacement of Palestinians' he added.
'Israeli settlements are illegal and constitute a war crime within the meaning of the Rome Statute of the International Criminal Court.'