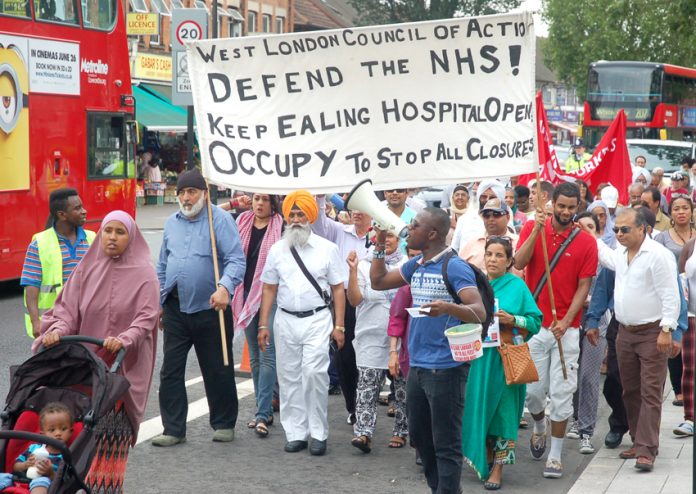 LACK of midwives and the closure of maternity units have resulted in more babies suffering from brain damage, dying during childbirth, or dying soon after, a new study concludes, adding that 70% of such deaths could have been prevented if there were more staff, training and maternity departments.
The study, entitled: 'Each Baby Counts', by the Royal College of Obstetricians and Gynaecologists (RCOG) examined 1,123 stillbirths, 124 which ended in neonatal death, and 855 which ended in brain injury. In London alone, Chase Farm Hospital in Enfield lost its Maternity Department in 2013, as did King George's Hospital in Ilford and Queen Mary's Hospital in Sidcup.
In west London, Ealing Hospital's Maternity Department was closed on July 1st 2015.
The study concluded that there must be more training, more funding and more midwives, nurses, doctors and hospital staff. This, the study underlines, will save the lives of future newborns.
It states: 'There was a clear consensus across trusts that the key barriers to the provision of training were inadequate staffing and finance. 'Inadequate staffing was also the greatest barrier to staff attending training (80% of trusts), with the second being sickness – which also directly relates to staffing.'
The Royal College of Midwives highlighted a similar study, also released yesterday, called 'Mind the Gap' published by maternity charity Baby Lifeline.  This states: 'Mothers and babies are at risk because of a critical lack of frontline staff training.'
It also found that the spend on maternity training varies widely, from £1,051.66 annually at one NHS trust to £372,878 in another (July 2017 to July 2018).  The Mind the Gap report notes that most baby deaths and injuries (between 76% to 79%) investigated by national bodies would be avoidable with different care, and that training of frontline staff can have a significant impact in reducing this amount.