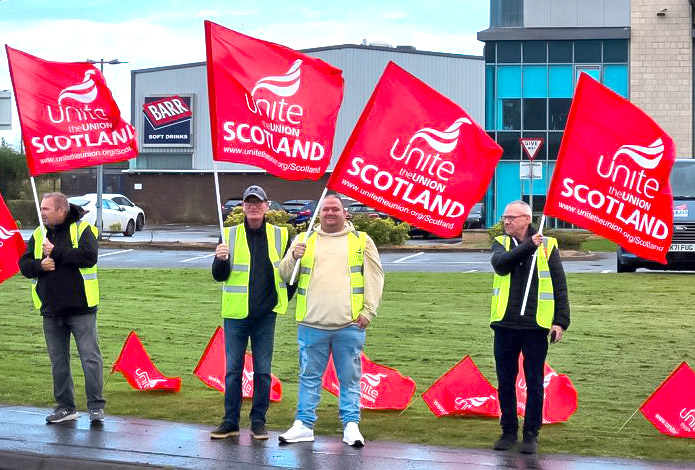 THE Labour Party has defeated the SNP to win the Rutherglen and Hamilton West by-election.
The party's candidate, Michael Shanks, took the Westminster seat with 17,845 votes – more than double the number polled by the SNP's Katy Loudon.
The result was a swing of 20.4% from the SNP to Labour.
The by-election was called after former SNP MP Margaret Ferrier was ousted by her constituents for breaking Covid rules.
Labour leader Sir Keir Starmer said it was a 'seismic' night and that people in Rutherglen and Hamilton West had sent 'a clear message'.
He added: 'I have always said that winning back the trust of people in Scotland is essential. Tonight's victory is the culmination of three-and-a-half years of hard work and humility on that journey.'
SNP candidate Katy Loudon's 8,399 votes represented a 27.6% share of the turnout which was down by 16.6% on the 2019 general election.
This was the first major electoral test for the nationalists since Humza Yousaf succeeded Nicola Sturgeon as leader.
He described it as a 'disappointing' night for his party, and that the circumstances 'were always very difficult for us' and that Labour had benefitted from a collapse in the Conservative vote.
The winning candidate, Michael Shanks, said it was 'the honour of my life to be elected to serve the people of Rutherglen and Hamilton West'.
He said his campaign offered a 'fresh start', breaking away from the divisiveness of the SNP and Conservative governments.
Turnout for the vote was 37.19%, a dramatic fall from the 66.5% recorded at the last general election.
Labour's vote was up 24.1% from the 2019 general election.
Conservative support fell by 11% with candidate Thomas Kerr, who lost his electoral deposit, saying tactical voting had 'squeezed' him out.
Sir John Curtice, professor of politics at Strathclyde University, said it was a 'remarkably good result' for Labour.
'It's well above the kinds of swings we've seen in the opinion polls in Scotland. The Labour vote is up to nearly 59%, that's 24 points.
'That means the Labour vote in the constituency is almost as high as it was in 2010 before the tsunami that swept the Labour Party from virtually every constituency in Scotland.'