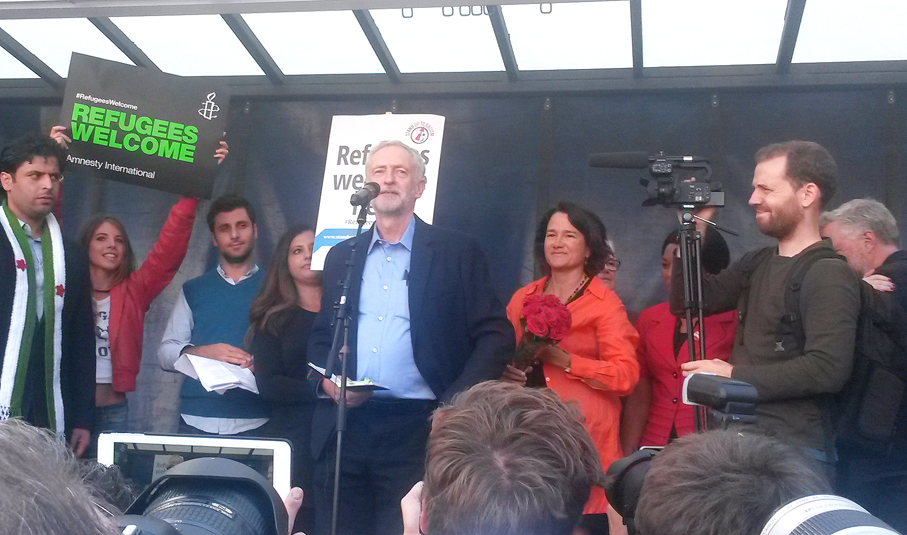 LONDON Mayor Sadiq Khan has called for the Labour Party to consider backing the creation of a government of 'national unity' to stop Brexit.
He said yesterday that while the 'starting point for any conversations' should be that it is led by Jeremy Corbyn, other options should not be excluded.
He wrote in yesterday's Observer newspaper: 'There is not time for parliamentary poker, no time to bluff. You're either committed to stopping no-deal or you're not.
'I will give my full support to any efforts to stop an undemocratic no-deal – whether that be a general election, taking control of the parliamentary order paper, or even a temporary government of national unity, if, as many constitutional experts are now saying, this the only way to stop Boris Johnson and his catastrophic no-deal Brexit for sure.
Khan wrote of Tory PM Johnson: 'He has made it clear that he intends to pursue a no-deal Brexit on 31st October, which would be catastrophic. He is refusing to meet EU leaders even to discuss doing a deal. Rather than straddling the divide in Britain, he has chosen to lead one side into battle against the other – and he will take no prisoners in the process.'
Khan's comments came after Saturday's Daily Telegraph reported that Sir Mark Sedwill, the government's most senior civil servant, has been speaking to Edward Young, the Queen's private secretary, in the past few days, 'about increasing calls for Her Majesty to step in,' to deal with 'the looming constitutional crisis over Brexit'.
Saturday's Telegraph speculates: 'Sir Mark could also send letters to MPs such as former Labour Cabinet Ministers Yvette Cooper and Hilary Benn, who are tipped to lead a government of national unity if the Tory administration were to collapse.'