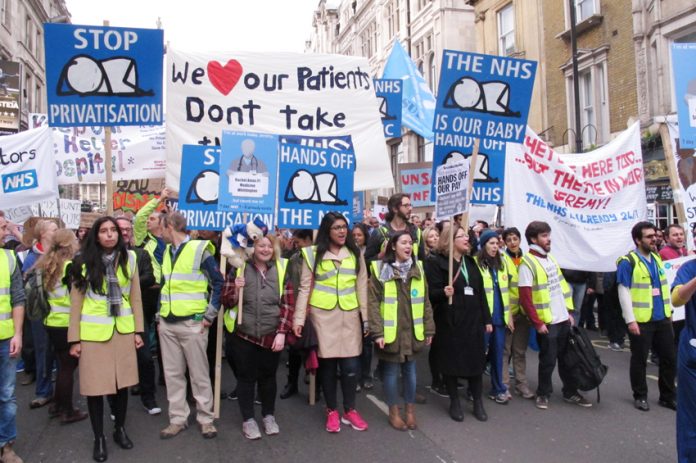 FIONA GODLEE, editor of The BMJ, has written to Health Secretary Hunt, accusing him of misrepresenting an academic article on deaths of patients admitted to hospitals at weekends.
Godlee said Hunt misrepresented the findings of the article, published in The BMJ in September 2015, and asked him to clarify statements that he had made in relation to it. She said: 'I am writing to register my concern about the way in which you have publicly misrepresented an academic article published in The BMJ.'
The article, by Nick Freemantle, professor of clinical epidemiology and biostatistics at University College London, and colleagues, found that 11,000 more people die each year within 30 days of admission to hospital on Friday, Saturday, Sunday, or Monday than on other days of the week.
'What it does not do is apportion any cause for that excess, nor does it take a view on what proportion of those deaths might be avoidable,' Godlee said. She said that despite this caveat Hunt had repeatedly told MPs and the public that these excess deaths were due to poor staffing at weekends. 'This clearly implies that you believe these excess deaths are avoidable,' Godlee wrote to Hunt.
She asked Hunt to clarify the statements he had made in relation to the article 'to show your understanding of the issues involved'. The letter came after two doctors wrote to the Cabinet Office asking it to investigate Hunt's claim that the 11,000 deaths were due to too few doctors being on duty.
In their letter, Antonio de Marvao and Palak J Trivedi, both academic clinical lecturers, said that Hunt had breached the ministerial code of conduct by misrepresenting official statistics. The letter, which was co-signed by thousands of fellow doctors and medical students, said: 'It appears Mr Hunt deliberately and knowingly misquoted and misinterpreted the conclusions of a medical research publication in an attempt to mislead the other Members of Parliament and the UK public.'