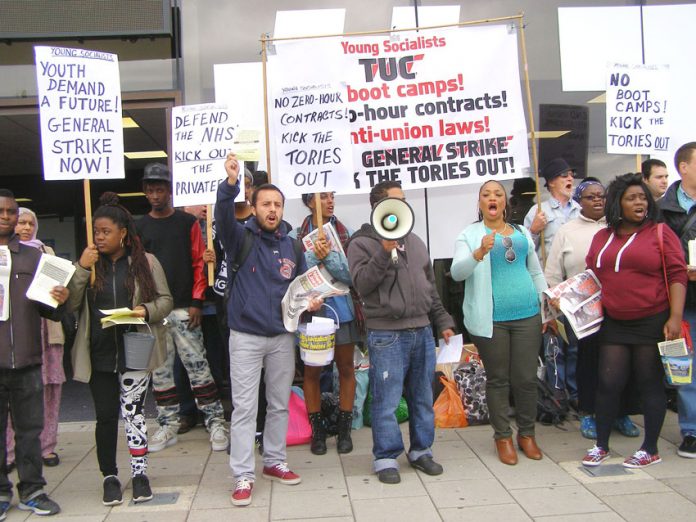 HOMELESS youth are being given bus tickets and told to sleep on the back of night buses because all the hostels are full.
The New Horizon Day Centre, which seeks to provide accommodation for homeless young people, has revealed its staff are regularly forced to give homeless youth bus tickets. New figures have shown that levels of homelessness have soared, especially amongst young people, prompting homeless charities to criticise the Tory benefit cuts and demand the building of council housing.
Shelter chief executive Campbell Robb said: 'Deeper cuts to welfare will do no more than add fuel to the fire of this growing crisis. The only way for the government to break the cycle of homelessness is to invest in building homes that people on lower incomes can actually afford.'
New Horizon Day Centre says it is unable to deal with the increasing number of rough sleeping young people, adding that rising rents, reduction in hostel places, benefit cuts and changes to charity funding are responsible. Some 55,090 households were designated as homeless by councils between July 2014 and June this year, compared to 39,480 during the same period in 2009/2010.
Director of the New Horizon Day Centre Shelagh O'Connor said the charity had been able to help everyone who needed a bed in 2010, but now it can only provide for an estimated 50 per cent. She said that night buses are a safer alternative to sleeping on the streets.
Adding: 'We tell them which routes to choose, so that they will be travelling around all night. They come back in the morning and have some cereal and a shower. It is a dire situation. It has never been as bad as this; I am extremely worried. It is so difficult at the moment and I can't see any new strategies being put in place that might improve the situation. We are all aware of the dearth of accommodation in London and spiralling rents.'