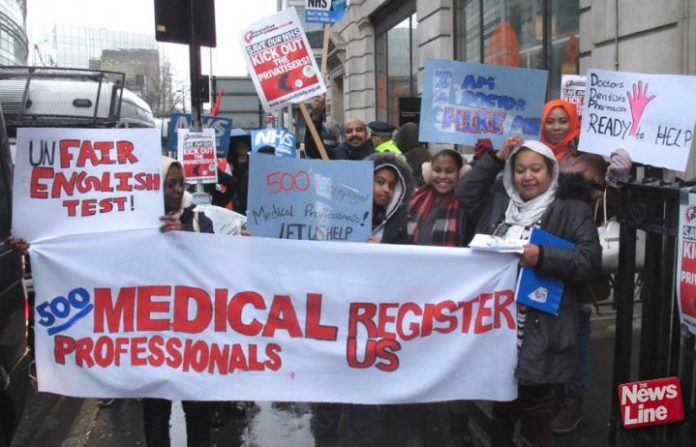 IN LIGHT of the Windrush scandal, 'obscene' Home Office fees have been slammed by campaigners who brand the Home Office as 'a money-making machine' and 'nothing short of a national disgrace'.
The Home Office has made profits of up to 800% on some immigration applications.
Among the charges are the £3,250 levy for indefinite leave for an adult dependent relative and £1,330 for an adult naturalisation application.MPs and campaigners have called for urgent action to reduce Home Office fees as families end up spending every penny they have on the process.
In some cases families face eviction as they have to choose between spending their money on their application or on their rent. Of course if the Home Office rejects your application, you don't get a penny of the thousands of pounds you have spent back.
Solange Valdez-Symonds, the director of the Project for the Registration of Children as British Citizens, said: 'We are especially concerned about the scandalous Home Office fee charged for children to register as British. 'This fee prevents many children, including children born in the UK, exercising their right to be recognised as British, leaving them exposed now and throughout their lives to the very same immigration system and powers that have so blighted the lives of many of the Windrush generation.
'Doing this to children, who have lived all or nearly all their lives in this country and are as British as any of their peers, is nothing short of a national disgrace.' Chai Patel of the Joint Council for the Welfare of Immigrants said: 'The Home Office should not be making a profit on immigration application fees, and certainly not at the obscene markups we see today.
'It is simply wrong that there are children in the UK who are entitled to British citizenship, but cannot afford the exorbitant fees to register as British. Instead, they are either forced into irregular status, or forced into a vicious cycle of paying the slightly less expensive fees for temporary status, over and over again, never quite accumulating enough to register as British.'
Yvette Cooper, the chairwoman of the home affairs committee, said: 'The scale of citizenship fees for many people, especially children, who have lived here for many years has become a real and growing problem. 'Under the current system, children can be left in a precarious position, unable to study, work or access social security at the end of their teenage years.'
Meanwhile a survey for has shown huge support to lift the cap on the number of doctors and other NHS professionals that can get visas to come and work for the NHS. The poll of some 1,500 people showed a 58% of the general public wanted the cap abolished, only 22 per cent supported it and a fifth said they did not know.
The burning issue came to light after it emerged that thousands of doctors who were offered jobs in the NHS could not come into to Britain because the Home Office had refused them visas because of the cap. This is at a time when the NHS is desperately short of doctors.