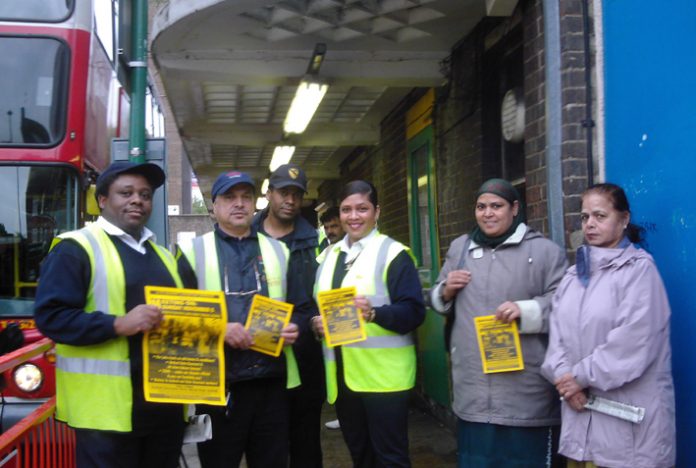 'It's shameful the way Gate Gourmet workers have been treated by both the company and the union,' Hounslow local government UNISON assistant branch secretary Gavin Mott said yesterday.
Buying his ticket for the locked out workers pre-employment tribunal meeting on Sunday November 5th (see ad page 2), he said: 'Our branch will continue supporting their struggle all the way to what we hope will be victory very soon.'
Hounslow UNISON publicity officer Haj Dhaliwal bought her ticket and took leaflets and posters, saying: 'I will email all our stewards to publicise the meeting.
'What happened here is not the sort of behaviour I thought I would see in my lifetime. It's both shocking and very worrying.
'What really shocks me is how the union behaved, not supporting these workers when they needed it.
'We need a leadership that does what it promises. These workers have loyally paid their subs all their working life and supported their union at every turn.'
At Hounslow bus garage, several TGWU members bought tickets for the meeting.
One of them said: 'Sometimes we see it here at work, how the union should represent you but won't.
'You can be sacked for no reason and the union has to be there to fight for you.
'That's why we joined the union, that's why the unions were built.'
Geoff Peters added: 'T&G leaders have to back these Gate Gourmet members or resign.'