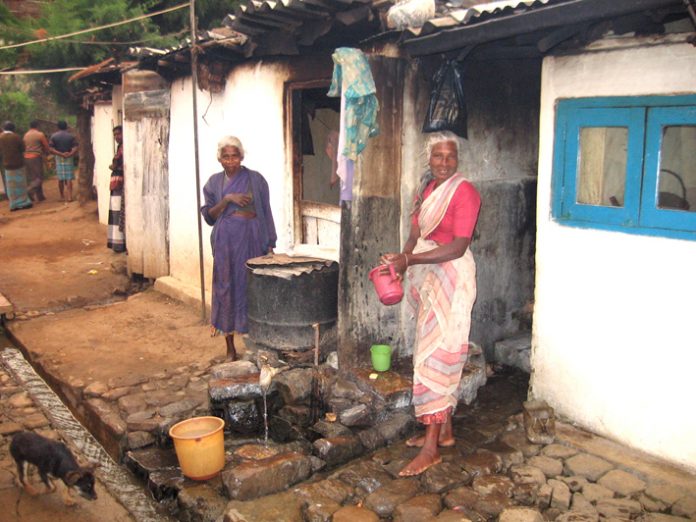 TGWU leader Tony Woodley told the mass meeting of locked out Gate Gourmet workers yesterday afternoon that the sell out deal he has negotiated for mass sackings 'is not a perfect solution to mission impossible.'
He added: 'It is a package that eventually every individual member must accept.'
Coming out of the meeting, angry TGWU Gate Gourmet workers spoke to News Line.
Raj said: 'It's not a good deal. There are more threats. They are trying to take away our rights.'
Gurdev said: 'It's just the same as at Sky Chefs, sold out by the union leaders.'
Baldev said: 'People asked questions which Gold didn't answer properly. There were no satisfactory answers. People said: what chance, if we are included in the 144 compulsory redundancies, have we got of getting jobs on the airport? Gold said he could give no guarantee. I may be one of those in the list of compulsory redundancies, I don't know. The union is allowing the company to pick and choose. It's not right. The compensation package is rubbish and the company survival plan means speed ups for those who go back.'
Mr F Singh said: 'The union is meant to fight compulsory redundancies. Nobody knows if they are included in the 144. Gold said the shop stewards backed the deal. It's not true. Only some of the senior shop stewards support it.'
Brendan Gold, the TGWU's head of civil aviation told the meeting: 'First of all I want to thank Brendan Barber of the TUC who has been fully involved. He added that there was no legal way back. and that the 'Company can selectively rehire from 9th November 2005.'
He continued that a compromise agreement must be signed by all workers. He said that re-engagement will be on the same pay and conditions and that there was an agreement that 'you can return on an equivalent grade, but that the future survival plan would have to be ratified'.
Brendan Barber, TUC general secretary, speaking in the meeting of the Gate Gourmet workers, said: 'It is impossible to answer questions about conditions people will return to. This agreement provides 400 jobs. It is not perfect and doesn't deal with bitter anger and resentment in here. If you reject, there will be no compensation and no chance of reinstatement. This deal is better than any alternative.'
Under heavy pressure from the trade union bureaucracy the meeting voted to accept the deal overwhelmingly.
A TGWU official told the media that 144 people will be getting compulsory redundancy. 'These have been chosen by objective critera' that the union helped to draw up 'based on measurable criteria, disciplinary records and attendance etc,. She also said that 'The deal must be agreed by October 10th and that every individual involved in the dispute would have to sign the deal.'