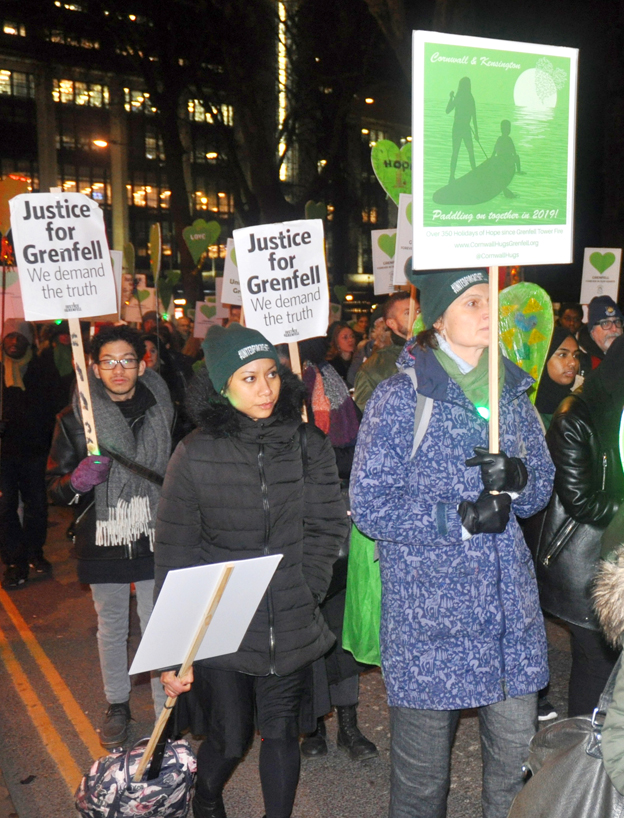 IN THE WAKE of the Grenfell Tower fire, you would assume that fire safety checks would have increased. However, over the last seven years, fire safety checks across England have actually plummeted by 42%.
In a new report by the HM Inspectorate of Constabulary, Fire and Rescue Services (HMICFRS) says fire brigades do a good job in emergencies, but because of austerity cuts they have been forced to reduce the fire safety checks they do. Inspector Zoe Billingham said: 'The consequences of long-term under-investment in this critical area are too often evident.'
Matt Wrack, general secretary of the Fire Brigades Union said: 'We welcome the regular inspection of fire and rescue services as part of the work of HMICFRS. It is absolutely right that fire and rescue services are held to high standards. 'The report findings are the stark reality of austerity – services are overstretched and under-resourced, and unable to fulfil key parts of their remit.
'It is a travesty that we no longer have enough staff or resources to carry out essential inspection and fire safety work to ensure that buildings are protected from fire. Since 2010, the number of fire safety inspectors has fallen by 28%, so it's unsurprising that there has been such a drastic reduction in the number of fire safety audits.
'This is the tip of the iceberg when it comes to cuts – we know firefighters are being asked to do more with less. Ministers must urgently invest in the fire and rescue service, and in particular in fire safety resources, to ensure that the public are kept safe.
'The findings rightly highlight the fragmentation of the fire and rescue service, and the difficulties this presents. 'Since there are no longer nationally set standards for fire and rescue, it is hard for any inspectorate to measure against a benchmark. 'Likewise, the findings reveal that fragmentation is resulting in a postcode lottery of 999 response times and standards, which simply isn't fair on the public or on firefighters.
'The report highlights a reduction in enforcement and prosecution on fire safety. But this is a direct result of government policy.
'This government has encouraged an approach of engagement, rather than enforcement – some services haven't used their prosecution powers for two years. We must retain this power to properly enforce in law, where buildings are not safe.'