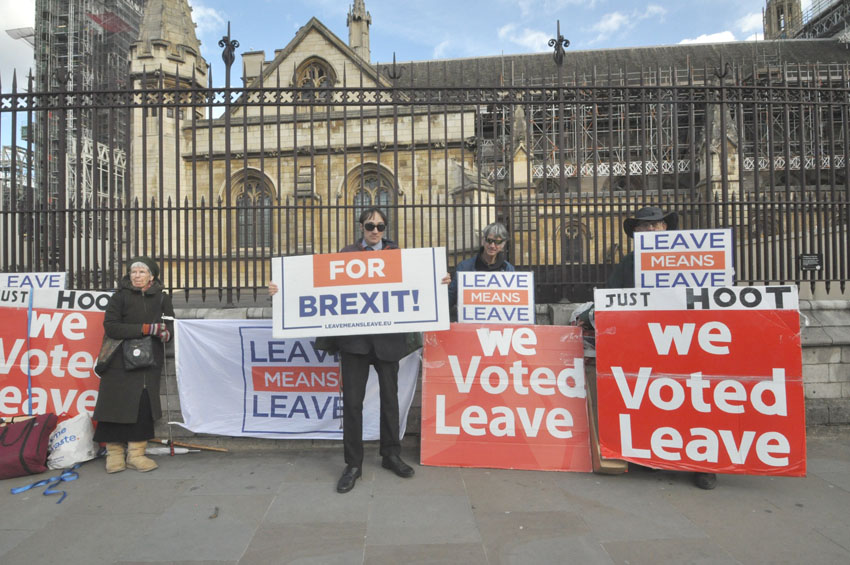 THE EUROPEAN Union (EU) published yesterday its contingency plans for a 'no deal scenario' as post-Brexit trade deals with the UK remain deadlocked.
The President of the European Commission Ursula von der Leyen said: 'I had a stark conversation with Prime Minister Boris Johnson yesterday night. It was a good conversation but it is difficult. We are willing to grant access to the Single Market to our British friends.
'The EU is the largest single market in the world, but the conditions have to be fair.
'They have to be fair for our workers and for our companies and this fine balance of fairness has not been achieved.
'So far our negotiators are still working and we will take a decision on Sunday.'
The European Commission statement published yesterday morning said there was currently 'significant uncertainty' about whether a deal would be in place by 1st January.
'Our responsibility is to be prepared for all eventualities, including not having a deal in place,' von der Leyen said.
Some sectors would be disproportionately affected, the commission said, adding that it was proposing four contingency measures 'to mitigate some of the significant disruptions' if a deal were not in place:
To ensure the provision of 'certain air services' between the UK and EU for six months, provided the UK does the same.
To allow aviation safety certificates to be used in EU aircraft without disruption to avoid grounding.
To ensure basic connectivity for road freight and passenger transport for six months, provided the UK does the same.
To allow the possibility of reciprocal fishing access for UK and EU vessels in each other's waters for one year, or until an agreement is reached.
Commenting about Sunday's deadline Tory Foreign Secretary Dominic Raab said: 'At some point the formality of the negotiations to give a very clear line of sight and more certainty for those preparations, whether they are at the ports, with the businesses, with the logistics, with the transport providers.
'We will leave no stone unturned. We would like a deal if it is possible, but we are not going to sacrifice the basic points and democratic principles.'
In response to an urgent question on the issue in Parliament earlier the Tories International Development Secretary Penny Mordaunt said the UK is 'working tirelessly' for a trade with the EU but 'we cannot accept a deal at any cost'. She said the 'only deal' the UK could agree would be compatible with 'our sovereignty' and taking back control of laws, trade and waters.