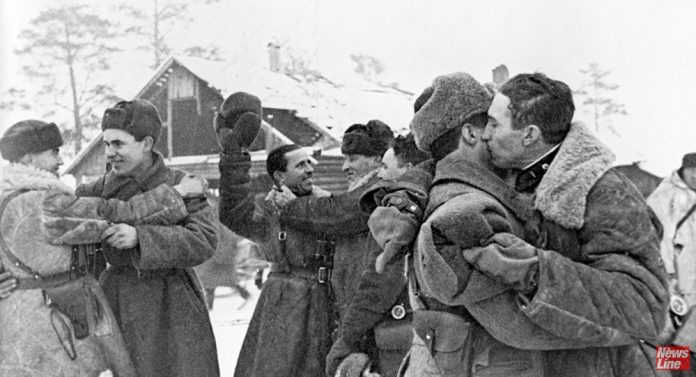 RUSSIAN President Vladimir Putin laid flowers yesterday at a monument in the Leningrad Region commemorating warriors who died during the Nazi-led siege of Leningrad. The ceremony was also attended by Russian Presidential Envoy to the North-Western Federal District Alexander Gutsan and Leningrad Region Governor Alexander Drozdenko.
The monument 'Boundary Stone' was built in memory of soldiers who fought during the blockade at Nevsky Pyatachok, some 50km east south-east of Leningrad. Combat actions there were carried out in order to break through the blockade. Some 50,000 Red Army soldiers and officers were killed in the operation, while Germany's losses were estimated at 10,000.
According to Kremlin Spokesman Dmitry Peskov, the anniversary is 'a very important date for the entire country, for all Russians and personally for President Putin'. The Russian leader earlier recalled that his father Vladimir Spiridonovich Putin went immediately to the front after the war broke out where he fought and was heavily wounded at Nevsky Pyatachok, near blockaded Leningrad.
The siege of Leningrad started on September 8, 1941 and lasted 872 days. It was broken on January 18th, 1943, in the course of the Iskra strategic military operation during the Soviet Union's Great Patriotic War against Nazi Germany and was completely lifted on January 27th, 1944. Leningrad is the only large city in the world's history that withstood almost a 900-day encirclement.