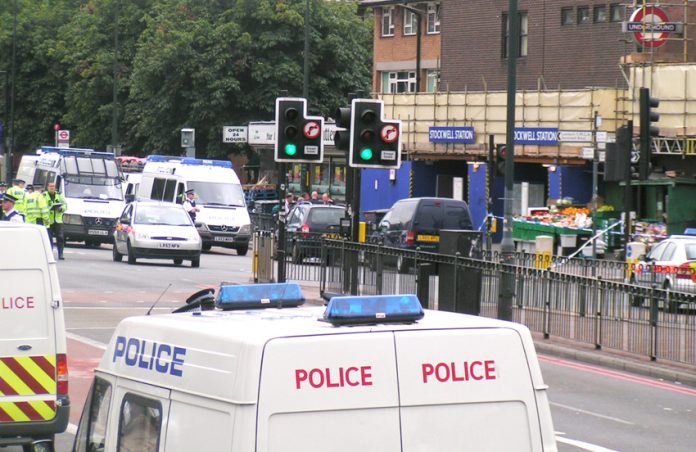 Israel's military escalation is 'an attempt by Israel to meddle in our internal Palestinian life,' Palestinian Prime Minister Ahmad Qurei warned in a press conference early on Saturday.
Qurei was speaking after the Israeli Occupation Forces (IOF) last Friday extra-judicially shredded to pieces by air strikes six anti-occupation activists in the Gaza Strip and the West Bank on Friday.
He condemned the helicopter strikes, declaring the victims as 'our martyrs, our sons'.
The Palestinian National Authority accused Israel of inviting Palestinian retaliation with the aim of exacerbating the inter-Palestinian fighting that had claimed two deaths and wounded more than twenty in less than 24 hours by Friday.
The Israeli military escalation 'comes at a time when we are trying to maintain the rule of law,' Palestinian chief negotiator Saeb Erekat said, adding that the IOF air strikes 'undermine our ability to do so'.
Qurei said as well as making an attempt to undermine the truce agreed earlier this year in Cairo, Israel 'wants to isolate us' from its unilateral plan to 'disengage' its soldiers and settlers from the Gaza Strip.
He said the Israelis want to create a 'buffer zone', and that the IOF were planning a military operation against the Gaza Strip, declaring that 40 IOF tanks were amassing at the Strip's borders on Saturday.
Similarly, the Islamic Resistance Movement, Hamas, renewed its commitment to the truce but warned that the Israeli lack of reciprocity is seriously threatening the cease-fire.
'Hamas and all Palestinian factions, including the Islamic Jihad, are still committed to the truce,' Hamas leader in exile Khaled Mashaal said.
However, citing more than 47 Palestinians killed during the cease-fire, Mashaal warned that 'Israel is provoking the Palestinian factions to force them to break the truce,' he said.
'The continued aggressions and provocations by Israel would create a climate whereby there can be no calm,' he said.
'No one can prevent the Palestinians from retaliating for the Israeli aggression and from defending themselves.'
Israeli Prime Minister Sharon had confirmed last Friday that he had 'ordered the army to take all necessary measures against terrorist organisations,' indicating that there was 'no limit' on the orders handed down to the IOF.
Inviting Palestinian retaliation, two simultaneous IOF air strikes claimed the lives of six Hamas activists in the West Bank and the Gaza Strip on Friday.
An IOF US-made Apache helicopter fired a missile into a van, tearing it apart and scattering shards of metal and body parts hundreds of yards away from the Tel el-Hawa street in Gaza city.
The van was filled with homemade rockets, Palestinian security officials reported.
Minutes earlier, another IOF Apache had fired three missiles at a car in a mountainous area between the illegal Jewish colony of Ariel and the Palestinian West Bank town of Salfit, extra-judicially killing anti-occupation activists Mohammad Ahmad Salamah Murei and Mohammad A'aish, and seriously injuring Samer al-Hirbawi.
The latest deaths raised the Palestinian death toll to more than 3,876 since the outbreak of the Al-Aqsa Intifada (uprising) against the 38-year-old Israeli occupation on September 28, 2000.
Early on Saturday, IOF air force resumed its air strikes in the Gaza Strip, destroying civilian vehicle and bicycle workshops and injuring two children.
Before dawn on Friday, Israeli helicopters had fired missiles at four targets at three locations in Gaza, including buildings the IOF claimed were used for making rockets.
The strikes allegedly came in response to a rocket attack on Nativ Haasara settlement, an Israeli communal farm just outside Gaza.
Israeli media reported that Palestinian home-made rockets were still showering Israeli towns and illegal colonies, particularly Sderot, on Saturday.
Earlier on Friday, Sapir College in the Western Negev suffered heavy damage from a mortar and rocket attack. Kassams and shells also hit Gush Katif colony bloc, causing damage but no injuries.
The IOF split the Gaza Strip into three military sections, tightly restricting the Palestinian freedom of movement.
The Palestinian Ministry of Interior urged immediate international intervention to stop the Israeli aggressive escalation, and the Palestinian Ministry of Health declared a state of emergency in all its hospitals and clinics.
The PNA has sparked an inter-Palestinian crisis in its efforts to stop Palestinian retaliation to Israeli extra-judicial assassinations.
Threatening to undermine a five-month-old truce, fighting among Palestinians claimed the lives of two Palestinian bystanders and more than a dozen people were wounded on Friday in gun battles between Palestinian security forces and Hamas anti-occupation activists, a day after five others were wounded in similar clashes.
This was the worst fighting among Palestinians since the mid-1990s when Palestinian police killed more than 17 protesters in clashes with stone-throwers outside a Hamas-stronghold mosque in Gaza Strip.
15-year-old boy Mohammad al-Ammarin was identified as one of the two victims, the second as teenager Ismail al-Amarin, 17.
Amid an exchange of blame and accusations, PNA Prime Minister Qurei told reporters in Ramallah on Saturday that he would not compromise on 'reinforcing the rule of law and order and the PNA image as a national duty'.
He said: 'Without the PNA there is no place for the national agenda. The only alternative to the national agenda is the Israeli agenda.'
Therefore he appealed for all Palestinian factions to protect the PNA if they want to defend the national agenda.
Other PNA officials were less conciliatory.
They accused Hamas of a 'real conspiracy against the PNA and its leadership', according to presidential adviser Nabil Abu Rudaynah and of 'undermining' the truce with Israel according to top security adviser Jibril al-Rajoub.
The ruling Fatah movement also held Hamas completely responsible for the bloodshed. What happened 'is a premeditated plan aiming at undermining the PNA with its present leadership and to take it over by legitimate and illegitimate means,' Fatah said in a statement.
Hamas demanded the sacking of Interior Minister Nassr Yousef, whom Qurei at his Saturday press conference defended as enforcing a government policy and not a personal agenda.
'We are asking for the dismissal of the interior minister because keeping him in his dangerous job will be very dangerous for Palestinian unity,' Hamas said in a statement.
'What is happening in Gaza is a dangerous crime against our people and was directly ordered by the interior minister. . . What is happening is part of Nasr Yussef's plan to destroy resistance,' the statement added.
Yousef had put security forces and police on high alert to 'prevent by force if necessary all firing of rockets and mortars' against Israeli targets.
In response to attacks by PNA armour in Gaza, dozens of Hamas fighters attacked a Palestinian police post in a different area, firing machine guns, hurling grenades and setting the two police cruisers on fire.