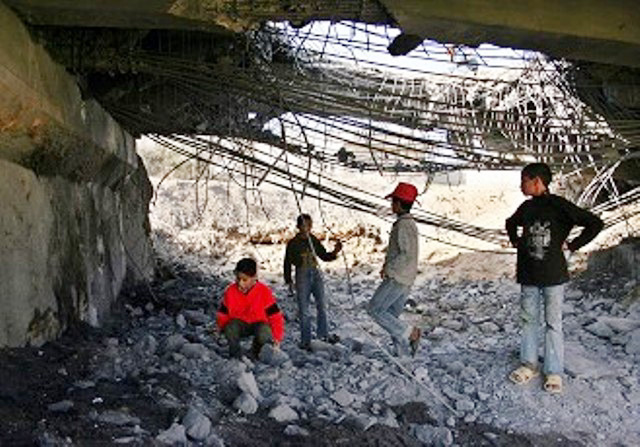 UAW US motor workers trade union members have very narrowly ratified the health care agreement that the UAW has made with the Ford Motor Co.
UAW President Ron Gettelfinger and Vice President Gerald Bantom, who directs the UAW Ford Department, have announced that UAW members have ratified the tentative agreement with Ford Motor Co. on health care with 51 per cent of the vote.
Voting was conducted at UAW Ford local unions throughout the United States from Dec. 15 to Dec. 22.
UAW President Ron Gettelfinger and Vice President Gerald Bantom, who directs the UAW National Ford Department in recommending the deal said: 'The tentative agreement will require sacrifices from active workers, retirees and surviving spouses to help ensure that all UAW-Ford families will continue to have excellent health care coverage now and in the future.'
'These sacrifices are shared equitably and, as at General Motors, we succeeded in protecting the people who need it most – our low-income retirees and surviving spouses.'
Gettelfinger and Bantom said the tentative agreement would play an important role in improving Ford's competitiveness by: reducing Ford's OPEB liabilities; reducing Ford's yearly health care spending, and committing Ford to invest $900 million in product innovation and new technology.
Ratification of the tentative agreement means workers will forego future pay increases through the deferral of 17 cents of future quarterly cost-of-living adjustments (COLA) and the three per cent wage increase scheduled for September 2006.
In addition, after the 17 cent COLA deferral has been reached, an additional two cents of each subsequent quarterly COLA adjustment will be deferred.
Health care coverage for UAW-Ford active workers will continue with no changes, other than several administrative changes and increases in prescription drug co-payments.
Retirees with Ford pension incomes of $8,000 or less and whose Ford pension benefit rate is $33.33 or less per month per year of service will not be affected by the proposed changes. Their health care coverage will continue as is, except for administrative changes.
All other UAW-Ford retirees and surviving spouses will be required to pay monthly premiums of $10 for individual coverage and $21 for family coverage. Deductibles and co-payments will be implemented.
Gettelfinger and Bantom said: 'The UAW will continue to work with employers to address critical health care issues, but the hard reality is that America's health care crisis cannot be solved by one union, one company or one industry.'
The narrow ratification victory now puts this rotten deal into question, with many workers now demanding a recount, at the least.
Workers are already challenging the results of the UAW-Ford vote on health care concessions by filing a complaint with the UAW.
The agreement has yet to be approved by US District Judge Arthur J Tarnow, and a lawsuit has been filed in connection with the case in the US District Court in Detroit.
The UAW is also to begin talks with the Chrysler Group on the same health care deal in January.
Already, union workers say it is less likely that they will approve health care concessions with Chrysler, which is in better financial shape than GM and Ford, who have already benefited from UAW compromises.
'I think there are large numbers of people who are angry enough to push through an appeal,' said Ron Lare, an official at UAW Local 600 in Dearborn.
Many workers are complaining that the vote was conducted improperly, with officials keen to give the same deal to Ford on healthcare and benefits that they provided for GM.
It is being alleged that Union officials at Local 600 passed plastic jugs around to collect yes-no slips from workers that were not numbered, as they usually are when officers are elected.
The health care deal would cost retirees and members more out-of-pocket expenses but save Ford, whose sales and profits are down for the year, an estimated $850 million annually.
The close vote and the anger afterwards confirm that many workers want to see the leadership of UAW President Ron Gettelfinger, removed.
This duo have presented GM and Ford with landmark concessions before the current national labour contract expires in September 2007 – a 'giveback' that does not protect workers from the prospect of many more plant closures and tens of thousands of layoffs.
GM has already been restructuring; and Ford is to unveil a significant turnaround plan in January.
On Thursday, the UAW leaders, based in Detroit, announced the narrow victory of the health care deal with Ford, which was voted on by plant locals nationwide on December 15.
The UAW does not release a local-by-local tally and refused to even say how many Ford hourly workers had voted on the pact. About 87,000 Ford UAW workers were eligible to vote. Retirees did not vote.
'I'm not going to get into dissecting election results,' UAW spokesman Paul Krell said on Thursday. The same deal between the UAW and GM passed with a 61 per cent vote in November.
Meanwhile, the AFL-CIO leader John Sweeney has written a letter complaining about the nomination of Judge Samuel Alito for the Supreme Court.
He writes: 'Dear Senator:
'The AFL-CIO, a federation of 53 national and international unions representing over nine million working women and men, has reviewed Judge Samuel Alito's record on the US Court of Appeals for the Third Circuit in cases of importance to working families.
'Based on this review, we are compelled to oppose his nomination to be an Associate Justice on the United States Supreme Court.
'As the enclosed memorandum explains more fully, Judge Alito's decisions and dissents show a disturbing tendency to take an extremely narrow and restrictive view of laws passed by Congress to protect workers' rights, resulting in workers being deprived of wage and hour, health and safety, anti-discrimination, pension, and other important protections.
'On a number of occasions, Judge Alito's colleagues on the Third Circuit have criticised his opinions for their excessively narrow view of worker protection and civil rights statutes. Judge Alito holds federal agencies to an unrealistically high standard when they seek to enforce worker protection laws, often reversing them on hypertechnical grounds and depriving workers of important protections as a result. . .
'Working families are struggling mightily against an assault on our hard-won gains in the legislative arena and at the bargaining table. Wages are being cut, pensions and health benefits are being drastically reduced or eliminated, and job security is vanishing.
'Now more than ever, workers need the protections offered to them under the laws passed by Congress to protect their pay, benefits, retirement security and health. Working families need and deserve Supreme Court justices who understand and respect the importance of our hard-fought rights and protections, not justices who take an unduly narrow view of the law, and of our rights. . .'