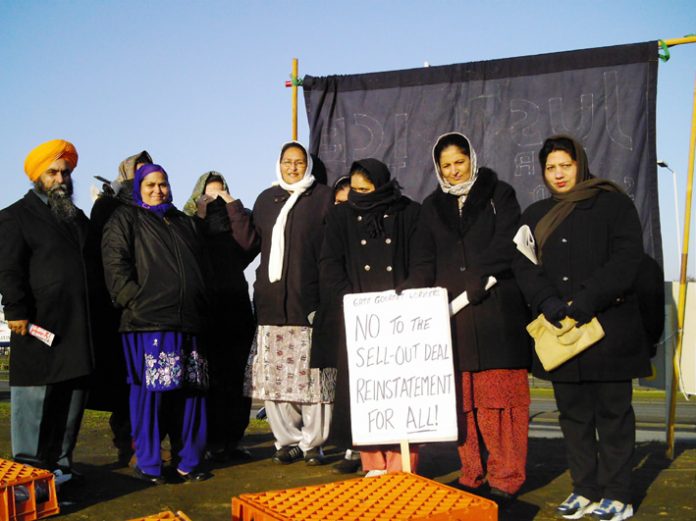 Ongoing Israeli extra-judicial killing of Palestinians, continuing flagrant US and EU interference and Israeli threats to disrupt or obstruct the Palestinian legislative election, and inter-Palestinian disputes are all factors pressuring President Mahmud Abbas to reconsider as possible postponement of the parliamentary polls, scheduled for January 25.
Israeli Occupation Forces (IOF) shot dead three Palestinians early Thursday during a raid in the northern West Bank city of Nablus, medics told Reuters.
Two of those killed were members of the Popular Front for the Liberation of Palestine (PFLP)'s military wing identified as Bashar Hanani and Anas al-Sheikh.
The third Palestinian killed was identified as Ahmad Jiusi, a member of the Fatah's al-Aqsa Brigades, Ynet reported.
Less than 24 hours earlier the IOF extra-judicially killed leading Palestinian anti-occupation Hamas activist Zaed Sulaiman Khalil Mousa, 28, near the northern West Bank town of Jenin.
So far in December the IOF have killed more than twenty Palestinians, most of them extra-judicially, either by undercover units, daylight raids or air strikes.
Leading Islamic Jihad activist Khader Habib survived an Israeli assassination attempt by an air strike in the Gaza Strip on Wednesday.
On Sunday Palestinian medical officials identified the man the IOF shot dead overnight Sunday as Mohammed Abu Dikri, 34.
Four Palestinian patients suffering chronic diseases such as heart, diabetes and blood pressure have died of anxiety attacks and high blood pressure during Israeli air strikes on the Gaza Strip, Dr Moawiya Hasanain of the Palestinian Ministry of Health reported on Sunday.
Palestinian man Khaled Samir Abu Sitta, 25, was killed in an explosion in his car in southern Gaza Strip last Saturday.
IOF shot dead a Palestinian man in eastern Gaza Strip last Sunday night, claiming he was armed and trying to infiltrate into Israel.
Palestinian farmer Mohammed Fara, 45, was killed last Tuesday by an Israeli tank shell while working east of the southern Gaza Strip village of A'basan about 600 metres from the Gaza-Israel border.
IOF shot dead Palestinian bystander Husam Suhail Khader, 22, during a raid into the Balata refugee camp near the northern West Bank city of Nablus last Tuesday.
A 22-year-old Palestinian student was pronounced brain dead by medics after being shot by the IOF in the head in the northern West Bank city of Nablus last Monday, December 12th.
Palestinian man Iyad Hashash, 19, died the day before of wounds he sustained earlier from IOF gunfire in the Balata refugee camp in the northern West Bank town of Nablus.
A day earlier Palestinian anti-occupation activist Khader Rayyan also died of wounds he sustained during an Israeli air strike on the Gaza Strip on Thursday, December 8.
The latest deaths brought the Palestinian death toll to more than 4,007 since the outbreak of the Al Aqsa Intifada (uprising) on September 28th 2000, against the 38-year old Israeli occupation of the West Bank and Gaza Strip in 1967.
Last Wednesday top of the 'Independent Palestine List' Mustafa al-Barghouthi said that Israel had turned the Occupied Palestinian Territory (OPT) into a 'War Zone' ahead of the legislative election.
Israel has publicly and categorically announced it will not facilitate the Palestinian elections unless Hamas is discarded.
Extra-judicial killings were only one way for Israel to dictate to the PNA.
Banning elections in occupied Jerusalem was another obstruction.
Israel said it will bar Palestinians living in east Jerusalem from participating in January's legislative election.
'We will not allow there to be any polling booths in Jerusalem for the Palestinian elections.
'In the past, we have allowed Palestinians to vote in post offices but not this time,' an official in the Israeli Prime Minister Ariel Sharon's office said last Wednesday.
Another senior Israeli official justified the Israeli measure, saying that Israel did not want to help bring Hamas to power.
Israel occupied and unilaterally annexed east Jerusalem in 1967 but the international community still regards the area as occupied Palestinian territory.
Palestinian National Authority (PNA) President Mahmud Abbas, last Wednesday, left open the possibility of a postponement of the January election.
The Palestinian leadership would carefully consider its next step, saying it had yet to be officially informed of Israel's decision.
Abbas said after talks with Egyptian intelligence services chief Omar Suleiman: 'The Palestinian leadership will study this issue before making a response, for the responsibility is enormous.'
Suleiman had earlier hinted that the elections might be put off.
Palestinian chief negotiator Saeb Erekat said he sent several letters to the Israelis seeking coordination on Jerusalem balloting, but hasn't yet received any response.
However Abbas added: 'This is a dangerous step and one that is important for the future of the Palestinian people.
'The parliamentary elections should be held in east Jerusalem as in 1996.'
Last Tuesday, Palestinian Deputy Prime Minister and Information Minister Nabil Sha'th had taken a tougher line, warning that the parliamentary elections would be cancelled if the Palestinians of Jerusalem were banned from voting.
Sha'th said: 'The Israeli threats are in violation of international law and the Oslo Accords.
'They are also in violation of previous Israeli commitments and assurances from the Quartet' of the United States, the United Nations, the European Union and Russia.
He said that a ban on voting in Jerusalem should be seen in the context of Israel's efforts to 'Judaize Jerusalem, abolish its Arab character and consolidate Israeli occupation in the city'.
He said the elections would not take place if Jerusalem was excluded.
Sha'th declared: 'We are now in touch with Arab and international parties to force Israel to rescind this dangerous decision, which basically means annexing Jerusalem and sabotaging the Palestinian democratic process.'
Abbas has already postponed elections once, from July 17, a date that clashed with Israel's pullout from the Gaza Strip, which was completed on September 12.
According to the inter-Palestinian Cairo Declaration he is committed this time to hold the elections on time.
Israeli Defence Minister Shaoul Mofaz had frankly said that Israel wants the PNA to postpone the election, if it will not be able to prevent Hamas from joining.
'It won't be in Israel's interest if the Fatah movement lose the election and Hamas takes over,' Mofaz said, expressing the prevailing attitude among the Israelis.
Raanan Gissin, an aide to Israeli Prime Minister Ariel Sharon said that allowing Palestinians to vote in Jerusalem post offices for parliamentary elections in 1996 and again this year, when Abbas was elected to succeed the late Yasser Arafat, were exceptions to the rule banning Palestinian political activity in Jerusalem.
'The situation today is totally different,' Gissin said, citing Hamas participation.
'We don't want any political activity with voting for Hamas in east Jerusalem.'
The PNA approached the US Administration on the issue of voting in Jerusalem.
Afif Safieh, the new head of the PNA delegation in Washington, has met with American officials on the matter and said the US administration showed understanding for the need to have full elections in Jerusalem.
Safieh said the matter had to do with the Israeli elections and called on the US and international community not to allow 'the Israeli domestic issues to spill over into the Palestinian elections.'
'Israel is misreading the atmosphere in Washington and, unfortunately, the Americans are not assertive enough in making Israel understand their views,' The Jerusalem Post quoted Safieh as saying.