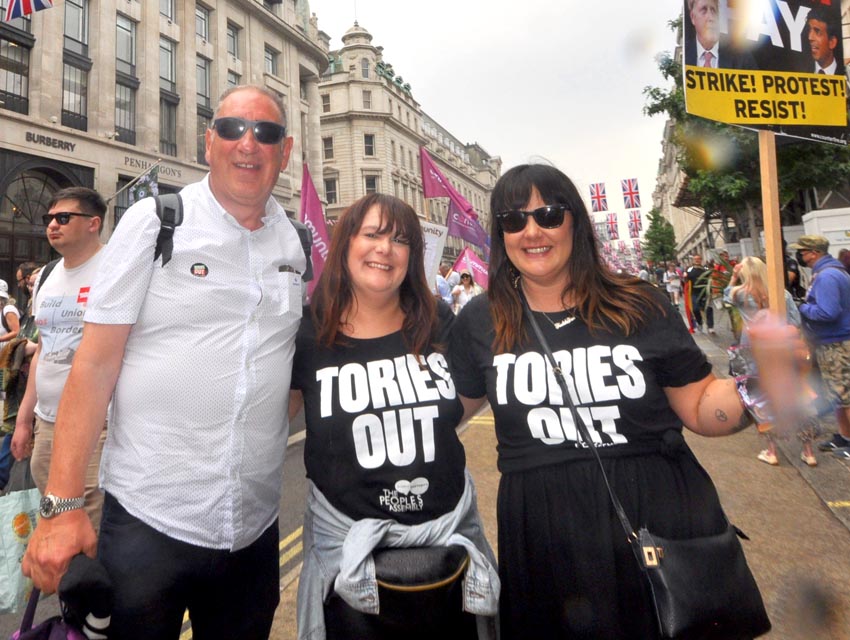 BUSINESS activity in Britain fell for the third consecutive month last month, with economists warning of recession.
The S&P Global/CIPS flash services business activity index dipped to 49.2 from 49.3 in September, falling for the third month in a row.
Chris Williamson, chief business economist at S&P Global Market Intelligence, said: 'The UK economy continued to skirt with recession in October, as the increased cost of living, higher interest rates and falling exports were widely blamed on a third month of falling output.'
Sarah Coles, head of finance at investment firm Hargreaves Lansdown, said: 'The UK needs to prepare for more difficult times ahead. This isn't the agony of a collapsing jobs market: it's the chronic malaise of an economy growing gradually weaker.'
As the UK economy teeters on the brink of collapse, panic is setting in, with Britain's biggest 'wealth manager', St James's Place, blocking withdrawals from its £924m property fund.
Tom Bell, director of investments at St James's, said on Monday: 'We have taken this step to protect the interests of clients. This action is also aimed at preventing the challenge of having to sell properties quickly to generate cash.
'Selling properties under such pressure may lead to the fund manager selling them for less than their actual market value, potentially resulting in financial losses for the fund and its investors.'
Meanwhile, 'Destitution in the UK', the fourth in a series of studies carried out over a number of years by the Joseph Rowntree Foundation, reported yesterday that approximately 3.8 million people experienced destitution in 2022, including around one million children.
This is almost two-and-a-half times the number of people in 2017, and nearly triple the number of children.
The Foundation stated: 'There has been a shameful increase in the level of destitution in the UK, with a growing number of people struggling to afford to meet their most basic physical needs to stay warm, dry, clean and fed.
'This has deep and profound impacts on health, mental health and people's prospects; it also puts strain on already overstretched services.
'Nearly three-quarters of people experiencing destitution are in receipt of social security payments, further evidence of benefit inadequacy.
'Ad-hoc support from the government, first during the pandemic and now to help with the cost of living, has not halted the rising level of destitution. We urgently need a bold and ambitious programme of action to address destitution and its corrosive impacts.'