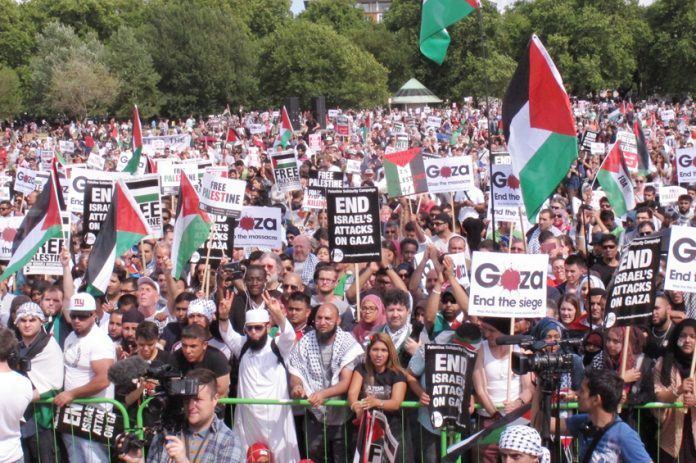 PALESTINIAN negotiators in Cairo said yesterday they were examining an Egyptian proposal for a new, three-day cease-fire with Israel.
'There is a proposal for another 72-hour truce to allow for the continuation of negotiations,' Sami Abu Zuhri said in Gaza.
'This proposal is being studied,' he said, indicating the Palestinian response would depend on 'the seriousness of the Israeli position'.
The decision aims to clear the way for renewed negotiations with Israel on a long-term truce arrangement in the Gaza Strip.
'We are here to look for an agreement. We cannot have an agreement without talks, so we accepted an Egyptian proposal to have a cease-fire for 72 hours in order to resume the talks,' said a Palestinian negotiator.
There was no immediate response from Israel. Meanwhile, a Hamas member of the Palestinian parliament has insisted that the group is determined to maintain its military arsenal in the face of Israeli calls for it to disarm, calling the group's weapons the 'only guarantee' for Gaza's future.
'The weapons of the resistance are the only guarantee for Palestinians to break Gaza's siege and rebuild Gaza together,' Hamas member of the Palestinian Legislative Council Ismail al-Ashqar said on Saturday.
Al-Ashqar said in a statement released by the media office of the parliament that 'Palestinians and the factions of the resistance demand to unconditionally rebuild the Gaza Strip,' highlighting that he and 'all Palestinians' trust that the resistance is 'able to achieve it's conditions and to force Israel and it's allies to accept them.'
The Palestinian delegation at ceasefire talks in Cairo has insisted that the eight-year long blockade of the Gaza Strip be lifted as a condition for any ceasefire, which Israel has so far refused to consider.
Al-Ashqar said that the 'victory of the resistance in the battlefield proves the failure of both the Israeli and the American security systems,' stressing the importance of 'investing the field victory of the resistance' politically and on 'holding on the resistance"s terms'.
l An 11-year-old boy was shot dead by Israeli soldiers while playing in front of his home in al-Fawwar refugee camp south of Hebron in the southern West Bank early Sunday.
Palestinian medics at Hebron's al-Ahli Hospital said that Khalil Muhammad Ahmad al-Anati arrived at the hospital after being shot in the back.
Locals said shortly before Khalil was killed an Israeli military force escorted Israeli engineers into a neighborhood known as Nabat al-Haffara for unknown reasons.'