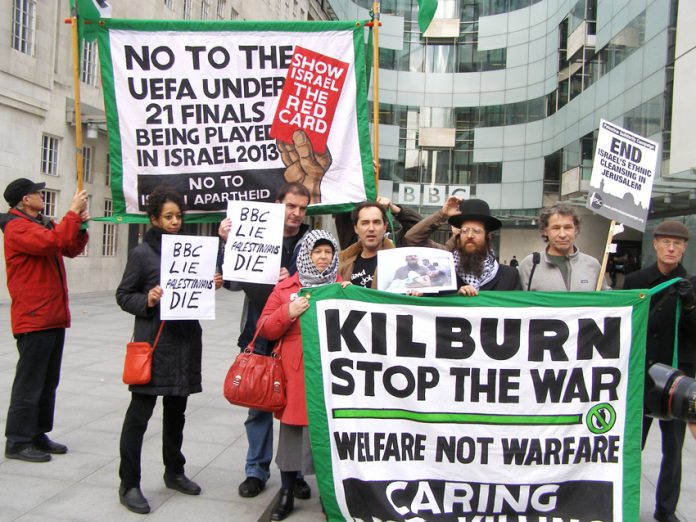 'ISRAEL is the one who started this when they assassinated (commander of Hamas' military wing) Ahmed Jabari. Hamas didn't start the issue,' Hamas political leader Khaled Mishaal, told reporters in Cairo yesterday.
And in an airstrike which targeted Gaza's media tower yesterday, leading Hamas commander Ramez Harb was killed, bringing to 97 the number of Palestinians to lose their lives in the Gaza Strip since November 14.
Airstrikes also killed more than 15 Palestinians yesterday morning, including an elderly woman and an 18-month-old infant, and injured dozens more; at least one more Palestinian had lost his life by midday.
Earlier, three Palestinians, including 18-month-old Rama al-Shandi, were killed in Israeli attacks on Gaza City.
A man who died from injuries sustained during the bombardment earlier this week was identified as Ramadan Mahmoud of al-Maghazi refugee camp.
Just before noon, an elderly woman was killed when an airstrike hit her home in Beit Hanoun in the northern Gaza Strip.
Another airstrike on a car in the Tal al-Hawa district of Gaza City killed 23-year-old Muhammad Riyad Shamlakh on Monday morning, medics said.
Mahmoud Said Abu Khatir and Abdullah Harb Abu Khatir were killed by a missile from Israeli jets targeting a motorcycle in Khan Younis in south Gaza.
Eyewitnesses said the victims were passersby and the motorcyclist was not hurt.
Meanwhile, Israeli aircraft targeted a car in the central Gaza Strip earlier yesterday morning, killing three people, eyewitnesses said.
Tamer Bashir, Amin al-Bashir and Rashid Abu Amrah were killed when the vehicle they were travelling in was hit in Deir al-Balah.
An airstrike killed Omar and Ibrahim al-Astal in al-Qarara in southern Gaza, with a four-years-old girl seriously injured in the same raid.
And at least four Palestinians were wounded in the latest clashes between Israeli forces and Palestinian protesters in the occupied West Bank.
A 20-month-old baby died of burns after a tear gas canister, fired to disperse Palestinian protesters, fell into a house yesterday.
Israeli bombardments in the last two days have claimed the lives of more than 20 children below the age of ten.
A heavy assault was launched against the Al Dalou family on Sunday afternoon, which resulted in the death of nine family members, including 11-month-old Ibrahim, two-year-old Jamal, four-year-old Yusuf and seven-year-old Sara.
Medical shortages remain severe in Al Shifa hospital, making it impossible to deal with the increasing number of casualties, many of whom are suffering extreme injuries and trauma.
• Protesters holding placards reading 'Palestinians Die, BBC Lies' picketed the BBC's Broadcasting House in central London yesterday, over the corporation's 'flagrant bias' towards Israel when reporting the conflict.
Mark El-Kadhi, who called the picket, said: 'The pro-Israeli bias on the Gaza/Israeli conflict is constant and has a long history.
'The "start date" of the conflict has been arbitrarily chosen by Israel and parroted by the BBC.
'Every Israeli attack is always cossetted by the BBC with the phrase 'in response to' or 'in retaliation', to point the finger at Palestine as the aggressor.
'Gaza is one of the most populated areas in the world. This myth about "surgical strikes" is a lie.
'One of the many, many bombs that were dropped on Gaza on Sunday killed 12 people in a single household.'