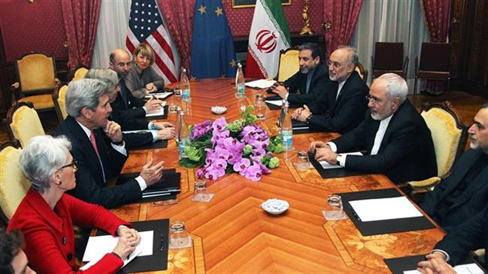 THE chief commander of the Islamic Revolution Guards Corps (IRGC) said Iran does not seek war but is not afraid of one either.
Making a speech yesterday, Major General Hossein Salami said that Iran was currently facing a threat close to its territory and thus the IRGC had operationalised its resources against that threat.
'When a threat is posed from afar, we think about it only on a strategic level, but when it comes close, we become active on operational levels as well,' he said.
He emphasised that Iran did not intend to be the aggressor party.
'We are not after war but we are not afraid of war either; though, before us, enemies do not have the will to wage war and are afraid of fighting too,' Major General Salami said.
President Vladimir Putin, meanwhile, said last Thursday that Moscow was sorry to see Iran's nuclear deal falling apart but stressed Russia was not 'a fire brigade' to 'rescue everything'.
'We regret that the deal is falling apart,' Putin said following talks with Austrian President Alexander van der Bellen on Wednesday.
'After the signing of the agreement, Iran was and still is the world's most verifiable and transparent country in this sense.
'Iran is fulfilling all of its obligations,' said Putin, citing the International Atomic Energy Agency.