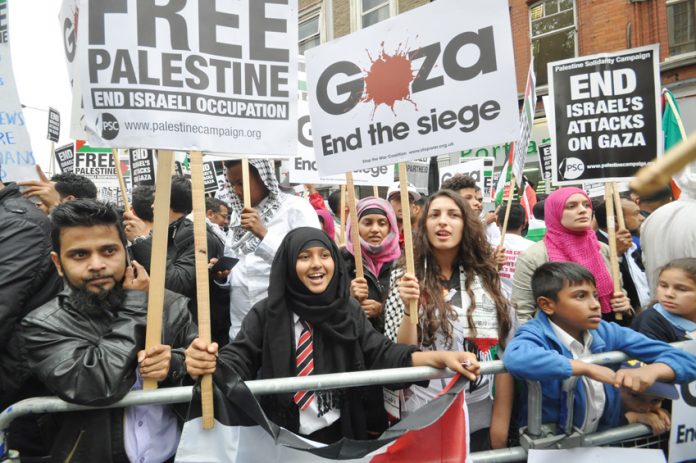 IN HIS Friday night address to the UN General Assembly in New York, Palestinian President Mahmud Abbas said that a return to direct negotiations was impossible and accused Israel of committing 'genocide'.
He slammed Israel for having 'predetermined' the result of the negotiations process so far.
Abbas had promised to submit a resolution to call for a timeline for the end of the Israeli occupation.
He said: 'The coming resolution will be based on UN General Assembly resolution 194 with added elements from the more recent Arab Peace Initiative.'
He declared: 'There is an occupation that must end now. There is a people that must be freed immediately. The hour of independence of the state of Palestine has arrived.'
Abbas said that the Palestinians 'would not be making concessions at the expense of (their) rights,' stressing that they want an end to the Israeli occupation and the achievement of the two-state solution on the 1967 borders.
Turning to the 50-day Israeli assault on Gaza, the third war on the Gaza Strip in six years, which killed more than 2,150 Palestinians, mostly civilians, he accused: 'Israel has chosen to make it a year of a new war of genocide perpetrated against the Palestinian people.
'We will not forget and we will not forgive, and we will not allow war criminals to escape punishment.'
The war in Gaza was 'a series of absolute war crimes carried out before the eyes and ears of the entire world,' he said, citing the unprecedented destruction left behind and the deaths of children.
Abbas asserted that years of negotiations had failed, accusing Israel of forging ahead with settlements and maintaining a blockade of Gaza despite formal pledges of peace.
He said: 'The future proposed by the Israeli government for the Palestinian people is at best isolated ghettos for Palestinians on fragmented lands.
'At worst it will be a most abhorrent form of apartheid.'
Abbas said a resolution backed by Arab countries would be presented to the UN Security Council to re-launch talks with a view to reaching a final settlement with Israel on the two-state solution.
The US State Department spokeswoman Jen Psaki said Abbas' speech 'included offensive characterisations that were deeply disappointing and which we reject.
'Such provocative statements are counterproductive and undermine efforts to create a positive atmosphere and restore trust between the parties.'