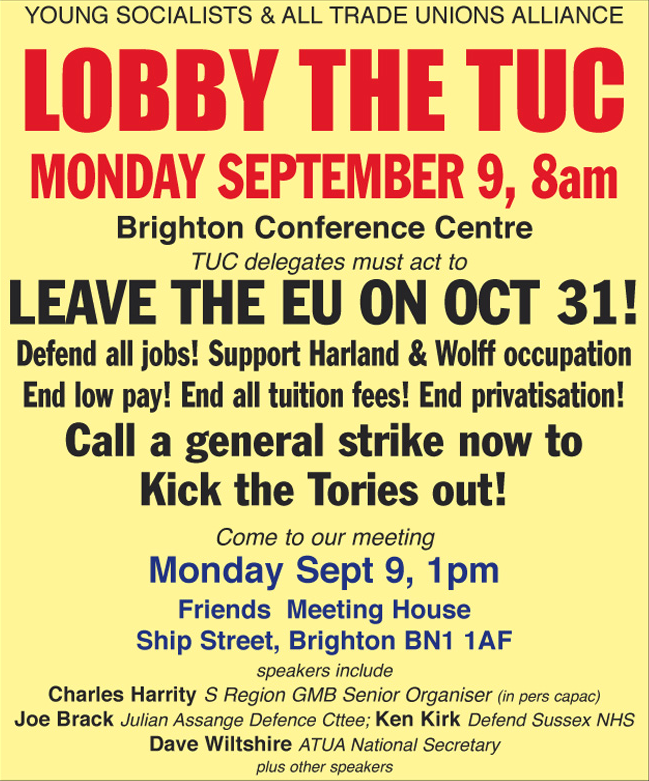 Young Socialists & All Trade Unions Alliance present:
Lobby the TUC on Monday September 9th, 8am at the Brighton Conference Centre.
TUC delegates must act to leave the EU on Oct 31!
Defend all jobs!
Support Harland & Wolff occupation
End low pay!
End all tuition fees!
End privatisation!
Call a general strike now to kick the Tories out!
Come to our meeting on Monday September 9, 1pm at Friends Meeting House, Ship Street, Brighton BN1 1AF. Speakers to be announced.